Guesthouses, hotels might be used as Covid-19 treatment centers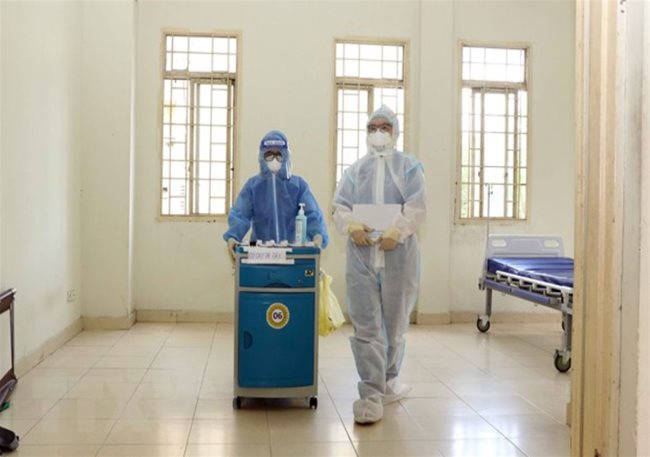 Medical workers are working at a field hospital. The Ministry of Health has written to the prime minister proposing requisitioning guesthouses, hotels, military barracks and schools as Covid-19 treatment centers - PHOTO: VNA
HCMC - The Ministry of Health has written to the prime minister proposing requisitioning guesthouses, hotels, military barracks and schools as Covid-19 treatment centers.
The proposal was made as the number of Covid-19 infections has been surging these days, especially in HCMC and other southern provinces. Besides, the number of active Covid-19 patients has surpassed 32,000.
These treatment centers will admit Covid-19 patients who are asymptomatic or very mild to help ease the overload facing hospitals so that these hospitals can focus on treating ill patients.
The Covid-19 patients with no symptoms or mild ones accounted for 80% of the total, according to the statistics from the ministry.
The requisitioning has been piloted successfully in Bac Giang, the ministry said, adding that HCMC is applying the model.
In addition, the ministry said that at the requisitioned treatment centers, medical workers would monitor the health condition of the positive cases and quickly transfer them to hospitals eligible for treatment when their health worsens.
The treatment facilities will also feature a subclinical area, a medical center, an administrative area, dining rooms and a waste treatment area.
TAG: