Military to help transport close to 113 million COVID-19 vaccine doses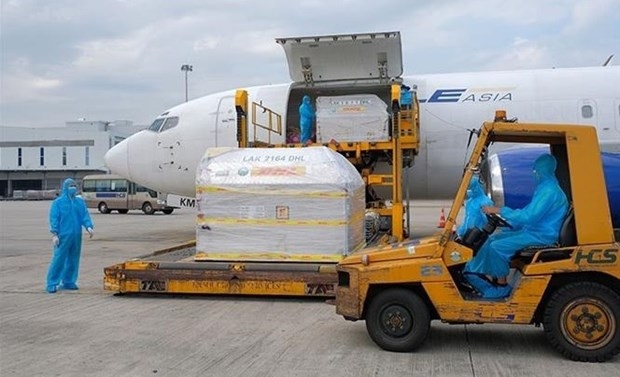 The military will help transport a total of about 112.9 million doses of COVID-19 vaccines around the country by 2022. (Illustrative photo: VNA)   
NDO/VNA – The military will help transport a total of about 112.9 million doses of COVID-19 vaccines around the country by 2022, according to Maj. Gen. Nguyen Xuan Kien, Director of the General Department of Logistics (GDL)' military medicine division.
The military has worked out plans to deploy 1,333 vehicles for the distribution of the vaccines to vaccination centres nationwide, Kien said on July 14, adding that personnel are receiving training to ensure the safe deliveries of the vaccines.
The vaccine transportation, mostly by land, is underway until April 2022, said Maj. Gen. Nguyen Duc Tung, Director of the GDL's transport division. He proposed that the Ministry of Health consult the Ministry of Transport about delivering the vaccines to mountainous areas and islands by air.
The transport division will order its units to provide adequate supplies for COVID-19 prevention and prioritise vaccination for people in charge of vaccine transport duties.
TAG: