HCMC gets 235,200 doses of Moderna vaccine, instead of 1 million as earlier reported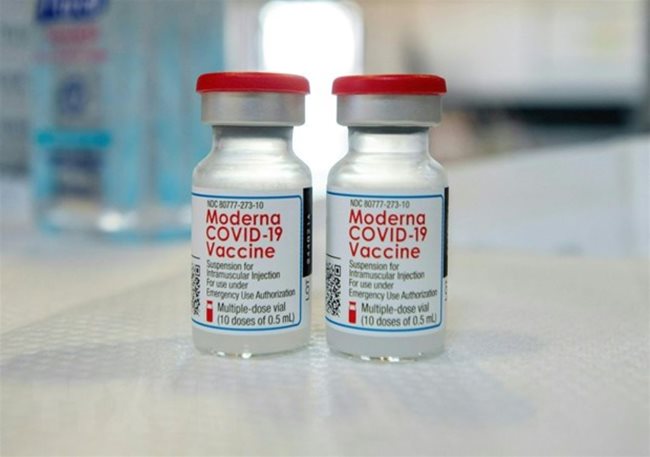 The Moderna Covid-19 vaccine. The Ministry of Health has decided to allocate two million doses of the Moderna Covid-19 vaccine to 53 virus-hit provinces and cities - PHOTO: VNA
HCMC – HCMC, the nation's biggest coronavirus hotbed, will receive a mere 235,200 doses of Moderna Covid-19 vaccine under a Ministry of Health vaccine allocation plan, instead of one million doses as earlier reported by the local media.
On July 10, Vietnam received more than two million doses of the Moderna Covid-19 vaccine donated by the United States through the World Health Organization's COVAX Facility. The local media then quoted the Ministry of Health as announcing that Minister Nguyen Thanh Long had ordered an urgent allocation of one million doses of the Moderna vaccine for HCMC to combat the virus.
However, in its Decision 3400/QD-BYT on allocations of the over-two-million doses of the Moderna Covid-19 vaccine, the Ministry of Health allocated the doses to 53 virus-hit provinces and cities, the police, the military, and 20 hospitals and institutes under the ministry.
In southern Vietnam, 10 provinces and cities will get 505,680 doses, with HCMC accounting for the most at 235,200, followed by Dong Nai and Binh Duong with 65,520 each and Long An with 31,920.
In the northern region, the ministry allocated 870,240 doses to 28 provinces and cities. Hanoi City will get the largest number of doses, at 120,960, followed by Hai Duong Province with 43,680, Quang Ninh with 42,000 and Haiphong City, Bac Giang and Bac Ninh with 40,320 each. The remaining 22 localities received 7,000-30,000 doses each.
The central region has 10 provinces and cities gaining access to 309,120 doses, while four Central Highlands provinces, comprising Kon Tum, Gia Lai, Daklak and Dak Nong, were allocated a total of 80,640 doses.
The ministry allocated 42,000 doses to the military and 33,600 doses to the police nationwide.
There are 20 hospitals, institutes and universities under the ministry getting a combined 158,760 doses, with Bach Mai Hospital in Hanoi City receiving 15,120 doses, the National Children's Hospital, the National Lung Hospital, the Cho Ray Hospital in HCMC and the HCMC University Medical Center got 13,440 doses each.
TAG: