Poster contest launched for National Resistance Day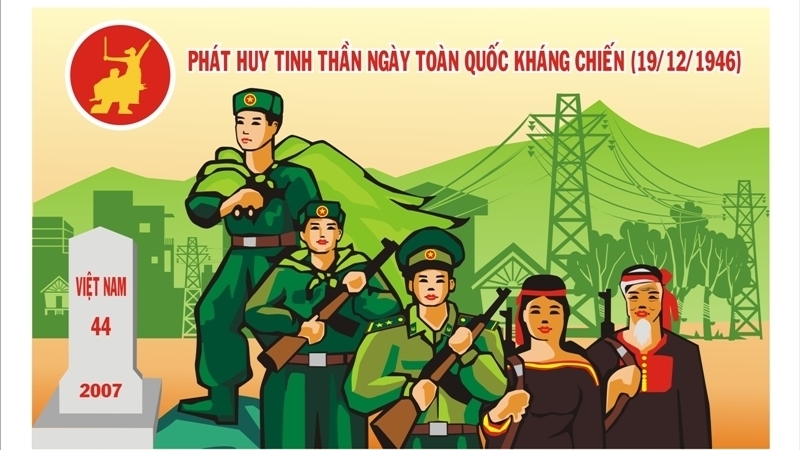 Illustrative image    
NDO - The Department of Grassroots Culture under the Ministry of Culture, Sports and Tourism has launched a posters contest to celebrate the 75th anniversary of anniversary of National Resistance Day (December 19, 1946 – December 19, 2021).
The contest aims to propagate widely throughout the Party, people and army to review the patriotic tradition and glorious history, the independent will, freedom, and resilience of Vietnam in the past wars against foreign invaders. Thereby, the contest contributes to consolidating and fostering the people's confidence in the Party's guidelines and leadership.
The contest is open to professional or amateur painters who are Vietnamese citizens and overseas Vietnamese. Each author can submit one or more works to the contest. Entries must be recent creations that have never been entered in other contests and have not been disseminated in any form.
The deadline for submissions is August 31, 2021. The organising board will receive the entries in two ways: via email to Phongttcd.vhcs@gmail.com and directly (or by post) at the following address: the Department of Grassroots Culture, at No. 86A, Lane Le Van Huu 3, Ngo Thi Nham Ward, Hai Ba Trung District, Hanoi City.
The organising board are expected to have one first prize, worth VND15 million; two second prizes, worth VND8 million each; three third prizes, worth VND5 million each; and ten consolation prizes, worth VND2 million each, for excellent authors and works. In addition, there is a movement prize worth VND8 million for the unit that mobilises many authors and many good quality works to participate in the contest.
The award ceremony is expected to take place in December 2021.
TAG: