Why nearly 30 fully vaccinated people and scientist on China's Sinovac have died with COVID-19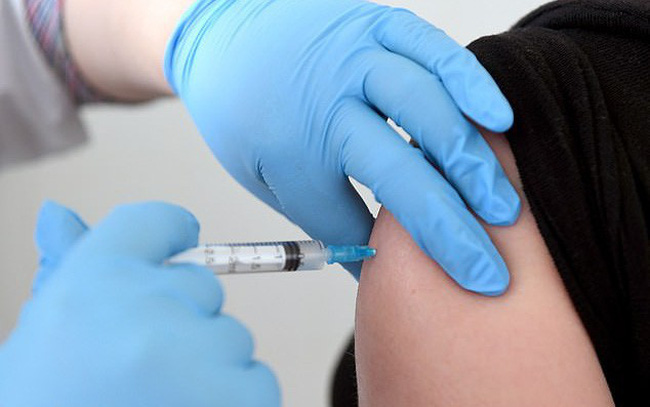 Nearly 30 fully vaccinated Louisiana residents have died with COVID-19

Lead Sinovac vaccine scientist in Indonesia dies of suspected COVID-19, media say
Nearly 30 people who received full doses of COVID-19 vaccinations have died with the coronavirus. It said the deaths were caused by the virus, not a reaction to the vaccine, which provides 94 to 95% protection against coronavirus. according to the Louisiana Department of Health.
"These are people who died from COVID, from complications of COVID, despite being vaccinated because the vaccine is not 100 percent and people with weakened immune systems, people who are a little bit older and some people for reasons we don't really understand might not mount a full immune response to the vaccine." Dr. Joseph Kanter, state health officer and medical director said.
"27 people in the state died with coronavirus more than two weeks after they were fully vaccinated. Kanter said the deaths were among people ages 28 to 93 years old".
Among unvaccinated or partially vaccinated individuals, the death rate is exponentially higher, with a total of 10,765 coronavirus deaths reported in Louisiana as of Wednesday.
According to the Louisiana Department of Health, there are a total of 1,563 breakthrough cases, also known as cases of COVID-19 in people who are fully vaccinated. This is .1% of fully vaccinated people in Louisiana.
It is not clear if the Delta variant is feeding sudden increases in coronavirus infections in Louisiana, where the strain has been detected, or contributing to breakthrough cases. Delta is now the dominant strain in the United States and in our region of the country, but the highly contagious disease is not well tracked in Louisiana because of limited testing capabilities, according to the wdsu.com.
Lead Sinovac vaccine scientist in Indonesia dies of suspected COVID-19
The lead scientist on China's Sinovac vaccine trials in Indonesia died of suspected COVID-19 on Wednesday, Indonesian media said.
The death of Novilia Sjafri Bachtiar comes as fatalities from the coronavirus reach record highs in Indonesia, one of the countries where the Sinovac vaccine has been most widely used, Reuters reported.
Kumparan news service said Novilia had died of the coronavirus. Sindonews quoted an official of state-owned pharmaceuticals company BioFarma as saying she had been buried according to COVID-19 protocols.
State enterprises minister Erick Thohir posted a message on Instagram mourning her "huge loss" at BioFarma, which is making the vaccine. He did not give the cause of her death.
"She was lead scientist and head of dozens of clinical trials done by BioFarma, including COVID-19 vaccine clinical trials in cooperation with Sinovac," he said.
"It has been produced and injected into tens of millions people in Indonesia, as part of our effort to be free from this COVID-19 pandemic."
BioFarma did not immediately respond to a request for comment on the death of Novilia, who was in her early fifties.
The infection and deaths of health workers in Indonesia who had received the Sinovac vaccine has added to questions over its effectiveness in preventing hospitalisation and death.
According to independent data group Lapor COVID-19, 131 healthcare workers, mostly vaccinated with the Sinovac shot, have died since June, including 50 in July, according to Reuters.
Indonesia reported more than 1,000 coronavirus deaths in a day for the first time on Wednesday and a record 34,379 infections. The latest wave of infections has been driven by the Delta variant, first identified in India.
Last month, Sinovac spokesman Liu Peicheng told Reuters preliminary results showed the vaccine produced a three-fold reduction in neutralizing effect against the Delta variant.
Share this:
Facebook
LinkedIn
Reddit
Twitter
Email
Related
TAG: