Fire caused by incense burning destroys four houses in An Giang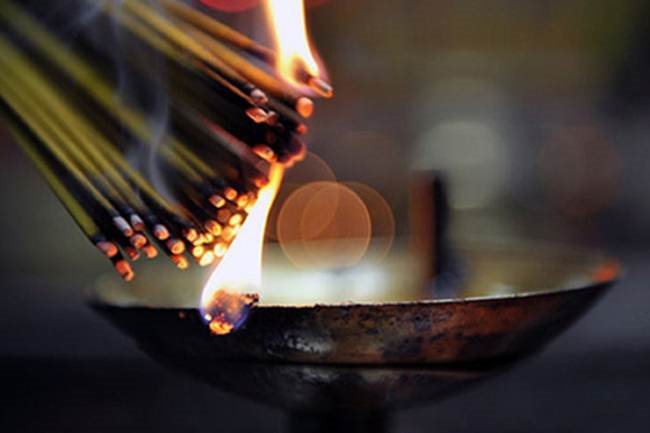 An old farmer burned incense and left his home, causing a fire that destroyed four houses in An Giang on June 29 - PHOTO: KIENTHUC.NET.VN
HCMC – Four houses were destroyed in a fire after a man left burning incense at his home in the Mekong Delta province of An Giang yesterday, June 29.
The fire broke out at the house of Nguyen Van Di, a 73-year-old farmer in Long Giang Commune, Cho Moi District at noon and quickly spread to other houses. It also partly damaged a wood warehouse and no fatalities were reported.
Firefighters and the police were immediately sent to the site to extinguish the fire and help the local residents transport their stuff out of the affected area. The fire was put out at around 1 p.m.
According to Vu Minh Thao, vice chairman of Cho Moi District, the economic loss is estimated at over VND435 million. "The local authorities have not been able to find Di," he added.
"One of the households whose houses was burned is a poor family. The district will provide relief to the victims today," Thao said.
TAG: