Fierce fire rages at chemical firm in Dong Nai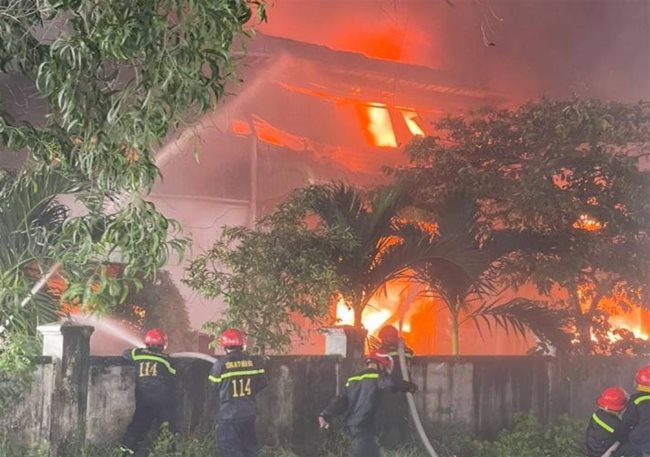 Firefighters work to extinguish a raging fire at Ariang Chemical Co. in Dong Nai Province - PHOTOS: TNO
HCMC - A blaze erupted at Ariang Chemical Co. in Long Binh industrial park in Dong Nai Province's Bien Hoa City this afternoon, June 28.
The fire occurred at 1.20 p.m. and quickly spread to many parts of the firm, creating a giant column of black smoke, the local media reported.
After being notified of the blaze, over 100 firefighters and 10 fire trucks were dispatched to the scene to extinguish the fire.
At 3.30 p.m., the fire was still raging, while firefighters were enhancing their efforts to control it.
Many inflammable materials and equipment stored at the firm, coupled with strong winds, made it hard for the firefighters to put out the blaze. The fire was doused at about 5 p.m., however.
Ariang Chemical Co., with 100% of investment capital from South Korea, specializes in manufacturing ink, paint and plastic beads.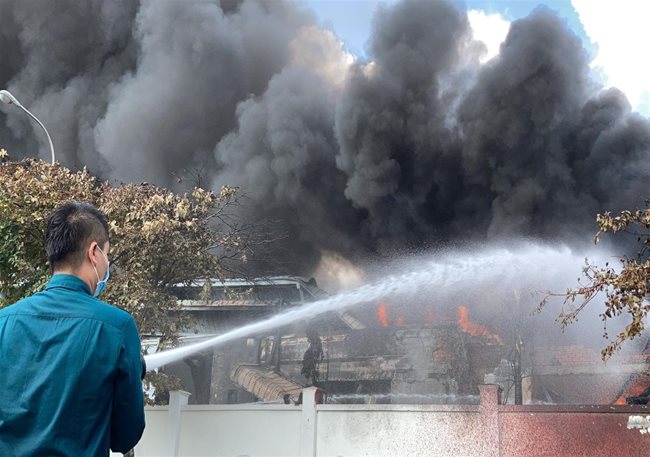 A firefighter sprays water to put out the fire
TAG: