Preventing COVID-19 from spreading into industrial zones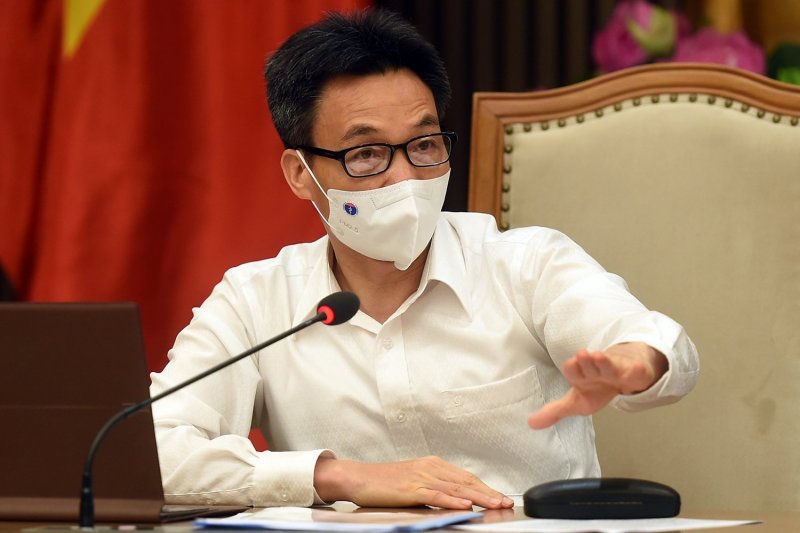 Deputy Prime Minister Vu Duc Dam, Head of the National Steering Committee for COVID-19 Prevention and Control speaks at a meeting of the committee on June 25. (Photo: VGP)   
NDO - This fourth wave of COVID-19 is very different from previous waves. Besides the recognition of new variants of Coronavirus, which have increased the transmission capacity, the pandemic's attack on industrial parks and large-scale production facilities is also a worrisome problem.
So far, hundreds of enterprises in Bac Giang, Bac Ninh, Ho Chi Minh City and others have been seriously affected and had to close, delaying production and affecting production chains and goods circulation.
After sweeping the Northern region, the pandemic is attacking the Southern provinces, especially Ho Chi Minh City and Binh Duong.
At a recent online meeting with Deputy Prime Minister Vu Duc Dam, Head of the National Steering Committee for COVID-19 Prevention and Control, leaders of a number of provinces and cities with many industrial parks such as Hanoi, Ho Chi Minh City, Dong Nai, Binh Duong, and Ba Ria - Vung Tau all said that the risk of pandemic appearing and entering industrial zones is high.
The Deputy PM noted that the pandemic entering industrial zones is a completely different problem compared to in the community because of the large number of workers working in a closed environment.
Therefore, localities and the management boards of industrial parks and enterprises need to take different preventative measures. It is very important to take the initiative in taking samples, testing, tracing, zoning and having a plan to quarantine and treat tens of thousands of workers and patients.
Based on the experience of using combined rapid testing, PCR pooled samples and PCR single samples, localities should actively buy rapid tests. When there are outbreaks at production facilities, rapid testing will help quickly identify the risk and promptly localise and stamp it out.
In order to achieve the dual goals of fighting the epidemic and developing the economy, more than ever, each enterprise and locality needs to implement solutions so as not disrupt the production process.
From the experience of Bac Giang and Bac Ninh, localities should set up permanent monitoring divisions for pandemic prevention and control at industrial parks while local authorities should strengthen inspection and require businesses to commit to pandemic prevention and control measures.
Regarding businesses, it is necessary to develop a detailed and specific epidemic prevention and control plan with the support and supervision of health agencies and local authorities. They should conduct mandatory medical declarations and update the health status of all workers at the industrial parks.
People with travel and contact schedules that pose a risk of infection should be screened and tested. With the current situation and risk of disease, only businesses who can ensure pandemic safety should be allowed to operate.
Localities with industrial parks, even though no COVID-19 cases have been recorded, still have to strengthen inspection and resolutely suspend the operations of businesses that have not fully met the requirements of pandemic prevention and control.
During the inspection, localities should request enterprises fully update information on the pandemic to the COVID safety system (antoancovid.vn), so they can proactively grasp the situation, thereby promptly deploying prevention and control measures.
Industrial parks need to promote the application of information technology in inspection and supervision to serve simple and quick tracing in case of detection of new cases.
Enterprises in industrial zones need to build methods of reorganising production shifts and production areas in association with arranging accommodation for their workers. In a case of COVID-19 infection, they should only zone and immediately isolate the group of workers on the same production shifts or in the same working areas to prevent any spread to other areas so they can still maintain their operations.
TAG: