Dong Nai proposes certifying four more hospitals as eligible for Covid-19 testing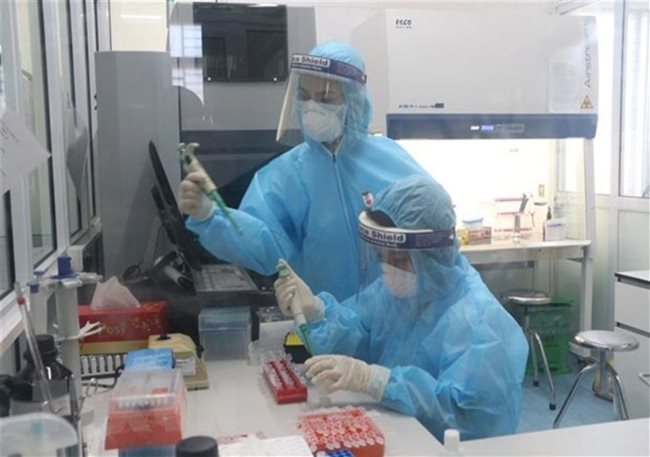 Medical workers conduct Covid-19 tests. The Dong Nai Department of Health has proposed the Ministry of Health certify four more hospitals as eligible for Covid-19 testing - PHOTO: VNA
HCMC - The Dong Nai Department of Health has proposed the Ministry of Health certify four more hospitals as eligible to conduct Covid-19 tests to meet the province's testing needs if Covid-19 rages.
The four comprise the Dong Nai Children's Hospital, the Long Khanh Regional General Hospital, the Dinh Quan Regional General Hospital and the Hoan My Dong Nai International Hospital, the local media reported.
The province has had three testing labs certified as eligible by the ministry, with a capacity of 5,000 samples each day, according to the provincial department.
If the four are certified for testing, the capacity of Covid-19 testing will be raised to 20,000 samples each day.
Dong Nai Province has as many as 20 concentrated quarantine centers with 2,112 beds and is planning to requisition seven education facilities as quarantine centers to raise the capacity to 5,000 beds.
Besides, the province has 220 beds for Covid-19 patients. If additional Covid-19 cases are detected in the province, it will convert the functions of some hospitals into those meant for Covid-19 treatment.
TAG: