Saigon General Hospital suspends operations due to five Covid-19 cases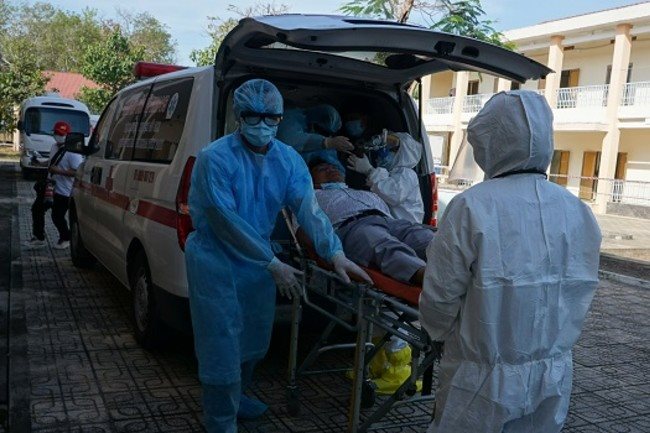 All of the five Covid-19 patients detected at the Saigon General Hospital have been sent to a Covid-19 treatment hospital in Cu Chi District - PHOTO: VNA
HCMC - The Saigon General Hospital in District 1, HCMC, has temporarily suspended operations after five outpatients there tested positive for Covid-19.
According to Nguyen Duc Vu, director of the hospital, the five patients were detected at different times on June 21. Three of them live in District 1 and two others live in District 7 and Binh Thanh District.
All of them developed symptoms such as a cough and fever when they visited the hospital. Therefore, their samples were taken for Covid-19 testing and the test results showed they were infected with the disease.
The hospital has found no connection between their epidemiological conditions. The patients have been sent to the Cu Chi Covid-19 Treatment Hospital for quarantine and treatment.
The hospital is collaborating with the HCMC Center for Disease Control to collect samples from all 300 health workers and related people for Covid-19 tests. People that had direct contact with the five Covid-19 patients have been quarantined and all areas in the hospital have been disinfected.
TAG: