Young man dies 39 hours after receiving Covid-19 vaccine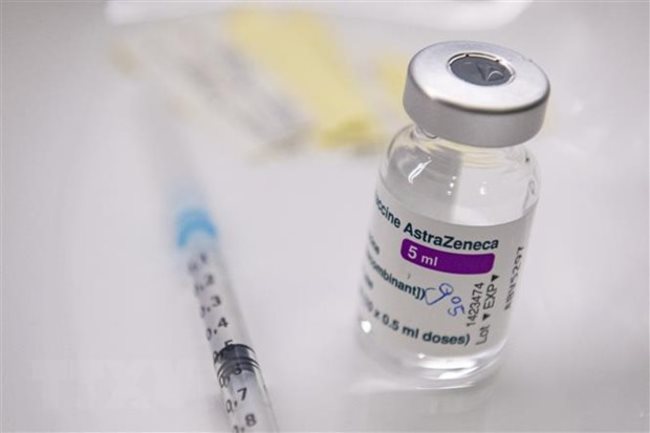 A healthy man in Hanoi has died 39 hours after receiving the first AstraZeneca Covid-19 vaccine shot - PHOTO: VNA
HCMC - A 26-year-old male teacher in Dong Anh District, Hanoi has died 39 hours after he was injected with the AstraZeneca Covid-19 vaccine, the city's Center for Disease Control announced.
The man came to the Nam Hong Ward Medical Center at around 8:20 a.m. on June 20 to get the first shot of Covid-19 vaccine. Prior to the inoculation, he received a careful health examination, which showed that he was in good health and eligible for vaccination.
He rested for 30 minutes at the medical center after the inoculation and was told to keep a close eye on his health condition after returning home.
At 9:55 p.m. on June 21, the local medical center received a phone call from his family saying that he suffered from convulsions. Medics of the Dong Anh District Medical Center came to his home 15 minutes later to give him emergency aid. They also called the 115 Emergency Center of Hanoi for support.
After 30 minutes of emergency aid, his condition got worse and he was sent to the Dong Anh General Hospital. At this time, his body had turned pale and the blood pressure fell to zero.
The hospital provided him with intensive care but he passed away at 11:15 p.m.
According to the Hanoi Department of Health, the man suffered from no underlying medical conditions before the incident.
Besides, the Nam Hong Ward Medical Center met all regulations on Covid-19 vaccination. All vaccinated people were provided with health examinations before getting the Covid-19 vaccines and allowed to rest for 30 minutes before coming back home.
On June 20, the medical center injected 100 people with the AstraZeneca Covid-19 vaccine of the ABX1466 batch that will expire on August 31. Except the decreased, all other people are in stable condition at present.
The Hanoi Department of Health held an urgent meeting this morning to discuss the case, with the participation of experts from Bach Mai Hospital and the National Institute of Hygiene and Epidemiology.
The advisory council concluded that "this is a fatality of unknown cause after 39 hours of vaccination against Covid-19." Through clinical manifestations, there is no evidence showing that the death was caused by anaphylaxis or embolism. Therefore, there need to be further microscopic tests and gene sequencing .
This is the second Covid-19 vaccination death in the country. The first one was a 35-year-old female health worker in the southern province of An Giang, who died from allergic reaction known as anaphylaxis after getting her first Covid-19 vaccine shot early last month.
TAG: