Additional 88 domestically-transmitted COVID-19 cases reported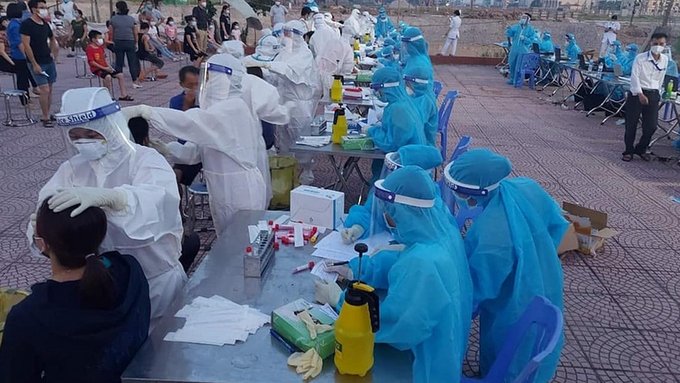 Vietnam recorded 97 new COVID-19 cases in the past six hours to 6pm on June 22.    
NDO/VNA – Vietnam logged 97 new COVID-19 cases, including 88 domestic and nine imported, in the past six hours to 6pm on June 22, the Ministry of Health (MoH) said.
Most of the new cases were detected in Ho Chi Minh City, with 63 infections, and the remainders were discovered in Bac Giang (12), Bac Ninh (6), Hung Yen (2), Nghe An (1) and Hanoi (1).
By 6pm on June 22, the country had recorded a total of 12,010 domestically-transmitted infections and 1,717 imported cases.
The number of locally-transmitted cases since the fourth COVID-19 wave hit Vietnam on April 27 amounted to 10,875, including 2,772 recoveries.
According to the MoH's Medical Service Administration, 5,546 patients have given the all-clear from coronavirus SARS-CoV-2 to date, while the death toll related to the disease was 69.
Among active patients undergoing treatment, 377 have tested negative to the virus once, 132 twice and 141 thrice.
TAG: