Two more deaths related to COVID-19 reported in Vietnam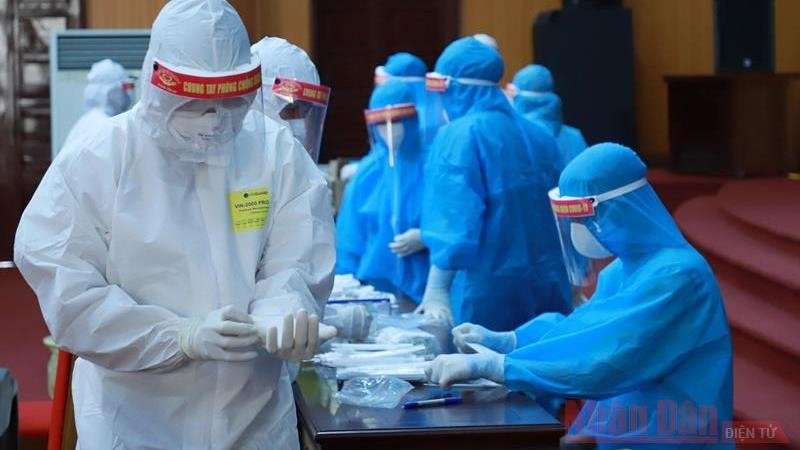 Illustrative image    
NDO/VNA – Vietnam on June 21 confirmed its 68th and 69th deaths relating to the COVID-19 pandemic, who have suffered from underlying health conditions.
According to the National Steering Committee for COVID-19 Prevention and Control's Treatment Sub-committee, the 68th fatality in Vietnam is an 86-year-old patient in the northern province of Bac Giang. She tested positive for the coronavirus on May 25 and was treated at the Bac Giang COVID-19 Treatment Hospital 2.
On May 29, the patient had difficult breathing and a fever hovering from 37.2 - 39 degrees Celsius. She had pneumonia and was transferred to the Bac Giang Provincial General Hospital on May 29.
The patient has received intensive treatment and had to rely on a ventilator. Her conditions worsened over time due to her old age and severe disease and died on June 20.
She was confirmed to die of septic shock, acute respiratory distress syndrome (ARDS), multi-organ failure, pneumonia caused by COVID-19 on the background of patients with heart failure and senility.
A 67-year-old woman living in Ho Chi Minh City has been announced dead on June 21.
She was suffering from hypertension, Type 2 diabetes and Cushing syndrome. The woman tested positive on June 15 and was treated at the Cu Chi COVID-19 Treatment Hospital.
Her causes of death were septic shock, multi-organ failure, progressive respiratory failure, Type 2 diabetes and Cushing's syndrome.
TAG: