Hanoi CDC proposes relaxing anti-virus measures from tomorrow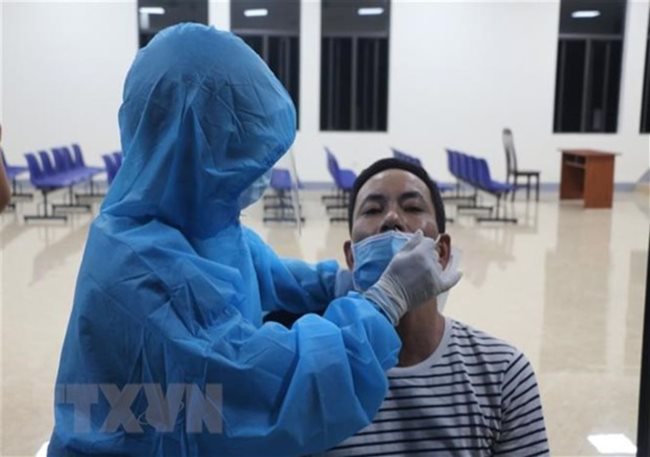 A medical worker takes samples from a man for Covid-19 testing. The Hanoi Center for Disease Control has proposed the municipal Department of Health reopen some essential services and activities in the city from tomorrow - PHOTO: VNA
HCMC - The Hanoi Center for Disease Control (CDC) has proposed the municipal Department of Health reopen some essential services and activities in the city from tomorrow, June 22.
Khong Minh Tuan, deputy director of the municipal center, said that under the proposal, dine-in restaurants or eateries and outdoor exercise activities would resume, while some services on the sidewalks would remain closed.
If these services are allowed to resume, they must comply with Covid-19 safety protocols, including avoiding gatherings of over 20 persons and keeping a safe physical distance, Tuan said.
Truong Quang Viet, deputy director of the Hanoi CDC, said that the Covid-19 infection in the city was basically brought under control. However, the city is keeping a close watch on the development of the disease and tightening control on arrivals from HCMC and Bac Giang, which are the country's largest coronavirus hotspots.
Depending on the Covid-19 situation, the center will continue to propose allowing the reopening of other services such as barbershops and makeshift markets, he said.
On May 24, Hanoi City asked restaurants, eateries and barbershops to stop their in-person services from May 25. The municipal government had earlier suspended a number of non-essential services such as massage, spa and gym centers, cinemas and beer clubs to prevent the spread of Covid-19.
TAG: