Russia expels Vietnamese using EURO Fan ID for wrong purpose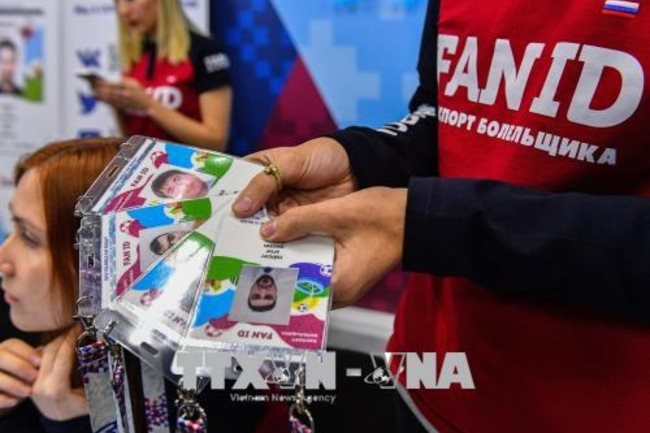 Many Vietnamese citizens have used the Fan ID of the UEFA EURO 2020 for the wrong purpose - PHOTO: VNA
HCMC - Russia has expelled a number of Vietnamese citizens that used their Fan IDs of the 2020 UEFA European Football Championship (EURO) to illegally enter the country, the Ministry of Foreign Affairs said on June 20.
The Fan ID is a mandatory document for all the spectators of the UEFA EURO 2020 matches in Saint Petersburg, Russia, in 2021.
According to the ministry's Consular Department, many Vietnamese citizens have been denied entry to Russia and were deported as they used the document for the wrong purpose or failed to prove that they had traveled to Russia to watch the EURO 2020 matches.
The department suggested Vietnamese fans carefully study Russia's regulations on entry-exit procedures, residence registration, air tickets and banned activities when travelling to the country.
They should refrain from using the Fan ID for the wrong purpose or violate the host country's regulations in order to avoid legal problems or being stuck at foreign airports amid the Covid-19 pandemic.
Vietnamese citizens that need urgent support can contact the Vietnamese Embassy in Russia (7-903-182-1617), the Vietnamese General Consulate in Ekaterinburg (7-343-253-0284 / 7-965-506-6868), the Vietnamese General Consulate in Vladivostok (7-914-708-0939) or Vietnam's citizen protection hotline (84-981-848-484).
TAG: