Government buys 30 million doses of AstraZeneca Covid-19 vaccine from VNVC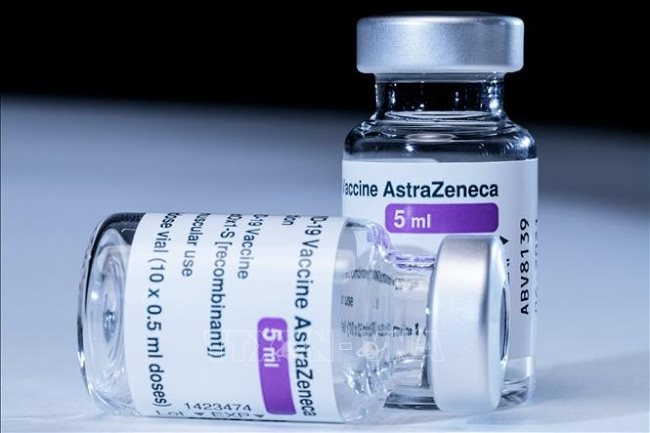 The AstraZeneca Covid-19 vaccine - PHOTO: VNA
HCMC - The Government issued Resolution No. 61 on June 19 to buy 30 million doses of AZD1222, a Covid-19 vaccine produced by the British-Swedish pharmaceutical company AstraZeneca, from the Vietnam Vaccine Joint Stock Company (VNVC) on a non-profit basis.
The resolution allows for the purchase without having to go through a competitive bidding process.
VNVC began negotiations with AstraZeneca for the purchase of the AstraZeneca Covid-19 vaccine in the second quarter of 2020, when the vaccine had entered the third phase of human trials.
VNVC has developed warehouses, cold chain and storage facilities to store the vaccines and trained the employees on how to handle them properly.
AZD1222 is a viral vector vaccine developed by AstraZeneca in collaboration with Oxford University. It was first approved for use in the UK in late 2020 and then by several medicine agencies worldwide such as the European Medicines Agency and the Australian Therapeutic Goods Administration.
According to an analysis released in February 2021 by Oxford University and AstraZeneca, the efficacy of the vaccine is 76% at preventing symptomatic Covid-19 beginning at 22 days following the first dose and over 80% after the second dose. The vaccine can be stored, transported and handled at normal refrigerated conditions (2-8 degrees Celsius) for at least six months.
Vietnam approved the AstraZeneca Covid-19 vaccine for emergency use on February 1, 2021. This is the first Covid-19 vaccine licensed by the Ministry of Health to be distributed in the country.
In order to create herd immunity, Vietnam has also negotiated with other vaccine manufacturers in the U.S., Russia and other countries to ensure that it could get a total of 150 million Covid-19 vaccine doses this year to vaccinate 70% of its population.
TAG: