71-year-old Covid-19 patient in An Giang dies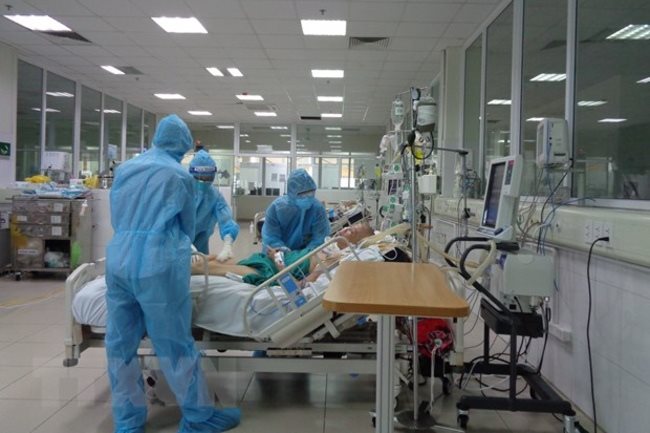 Medical workers take care of a Covid-19 patient. Vietnam's Covid-19 death toll has risen to 62 - PHOTO: VNA
HCMC - A 71-year-old Covid-19 patient in the Mekong Delta province of An Giang died, becoming the country's 62nd Covid-19 fatality.
According to the Ministry of Health, the woman, who resided in the province's Chau Thanh District, also suffered from tuberculosis, hypertension and diabetes for 10 years.
The patient returned to Vietnam through the Moc Bai International Border Gate in Tay Ninh Province with her daughter and grandchild on June 2.
She tested positive for Covid-19 while in quarantine with various symptoms such as fatigue, chest pain and acute respiratory distress syndrome. She was then sent to the Ben Cau Medical Center for treatment.
Her condition worsened on June 11 so she was put on a ventilator. However, due to a serious infection and respiratory failure, she responded poorly to the treatment and passed away three days later.
This is the 27th Covid-19 death in the fourth Covid-19 wave beginning late April.
TAG: