Vinh Phuc reopens some services today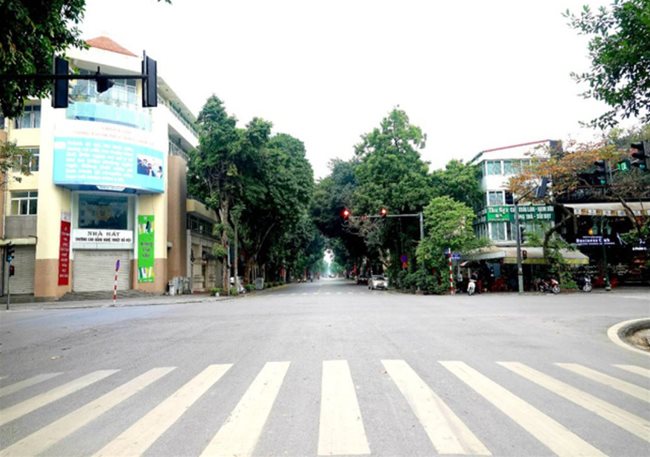 Vinh Yen City in Vinh Phuc Province practices social distancing. The Vinh Phuc government on June 16 issued a decision allowing some business activities and service operators to resume from midnight, June 17 - PHOTO: MOH
HCMC - The government of Vinh Phuc Province on June 16 issued a decision allowing some business activities and service operators to resume from midnight, June 17.
Under the decision, the facilities and service providers must comply with Covid-19 safety protocols after reopening, the local media reported.
Commercial centers, supermarkets, business facilities and wet markets must monitor the number of customers, check their body temperatures and ask them to file health declarations.
Despite being allowed to resume operations, buses and taxis were told to only operate in the province and use 50% of seating capacity, while vehicles transporting workers were allowed to carry passengers only from virus-free areas.
In addition, the provincial government asked tourist destinations, heritage sites and golf courses not to receive non-residents.
The provincial government also asked residents to continue following virus prevention measures, including wearing face masks, avoiding gatherings of over 20 persons in public and keeping a safe physical distance of at least one meter from each other.
Many nonessential services or activities such as cinemas, massage and karaoke parlors, bars, clubs, internet and game shops, beauty spas, entertainment venues, coffee shops, in-person restaurants and interprovincial passenger transport will remain shut until further notice.
In the latest wave of the coronavirus, the province reported 92 locally-infected cases. Since June 5, Vinh Phuc Province has undergone 12 consecutive days without any new infections.
TAG: