Vietnam has 103 new COVID-19 cases to report on June 13 evening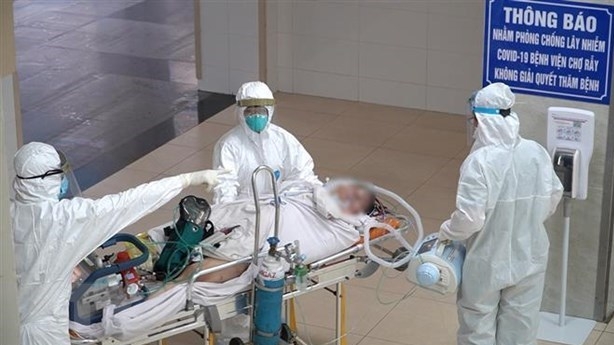 Illustrative image    
NDO/VNA – Vietnam documented 103 new locally-transmitted COVID-19 cases in the past 6 hours to 6pm on June 13, according to the Health Ministry.
The new infections included 44 in Ho Chi Minh City, 33 in Bac Giang, 16 in Bac Ninh, nine in Ha Tinh and one in Binh Duong. Of them, 96 were detected in quarantine or locked down areas.
On June 13, the country recorded a total of 297 new cases, including 293 domestic infections, raising the national tally to 10,508, including 8,902 local and 1,636 imported ones. The number of cases since the fourth wave of the pandemic began on April 27 was 7,332.
Twenty-one localities have gone through 14 days without any new infections.
On the day, 171 patients were given the all-clear and one died of the disease, raising the total numbers to 3,998 recoveries and 59 deaths.
Among active patients under treatment at hospitals, 434 have tested negative for SARS-CoV-2 once, 73 twice and 74 thrice.
TAG: