Vietnam logs 95 more locally-transmitted COVID-19 cases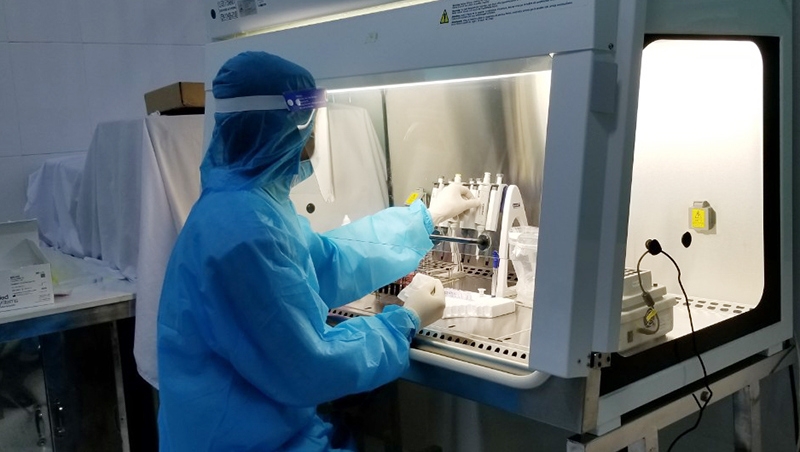 The number of Covid-19 infections in Vietnam stood at 10,435 as of 12pm on June 13.   
NDO/VNA - Vietnam recorded 98 new COVID-19 cases, including 95 local infections, in the past 6 hours to 12pm on June 13, according to the Health Ministry.
Among the locally-transmitted cases, 64 were in Bac Giang, 26 in Ho Chi Minh City, four in Bac Ninh and one in Hanoi. Of them, 85 were detected in quarantine or blocked areas.
By June 13 noon, the national tally stood at 10,435, including 8,799 local infections and 1,636 imported ones. The number of cases since the fourth wave of the pandemic began on April 27 was 7,229.
As many as 3,827 patients were given the all-clear so far, while the death toll reached 59. The latest fatality was a 76- year-old man living in Bac Binh province's Thuan Thanh district. The patient died early morning on June 13 at the National Hospital for Tropical Diseases.
Among active patients under treatment at hospitals, 433 have tested negative for SARS-CoV-2 once, 112 twice and 73 thrice.
TAG: