Thousands of students sit grade 10 entrance exams in Hai Phong and Quang Binh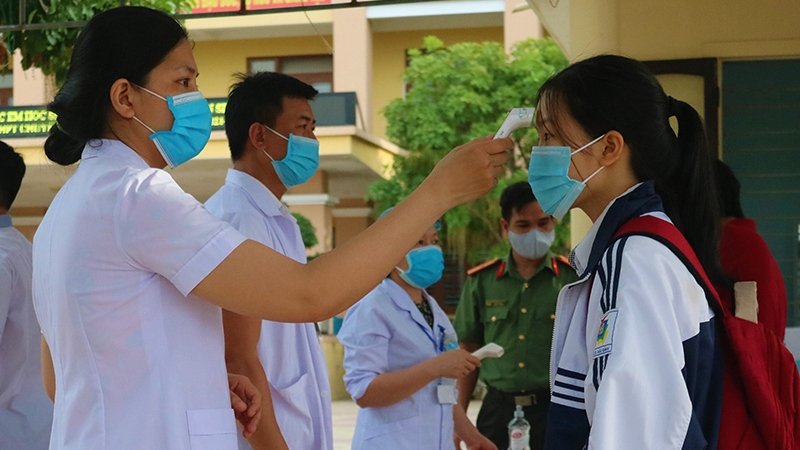 All candidates in Quang Binh have their temperature checked before entering testing rooms.   
NDO - More than 21,000 students in Hai Phong took the 10th grade high school entrance exams on the morning of June 8 with the application of strict measures against the COVID-19 pandemic.
According to the Department of Education and Training of Hai Phong, more than 21,000 candidates had registered to attend the exams in the city on June 8 and 9.
Amid the pandemic, the city decided that candidates will only take three tests, on Literature, Maths and English, with no combined tests in natural science and social science.
Hai Phong reported nine F2 students who have been arranged to take a separate exam at Chu Van An Secondary School in Ngo Quyen District to ensure the safety of the other students.
*In the central province of Quang Binh, nearly 12,000 students also took the grade 10 entrance exams on June 8.
This is the second year the province has held the exams in the context of the COVID-19 pandemic.
The provincial Department of Education and Training established 30 testing sites, including 513 testing rooms, and mobilised more than 1,460 teachers and 300 policemen and medical workers to serve the exams across the province.
TAG: