Additional 55 COVID-19 cases detected on June 8 afternoon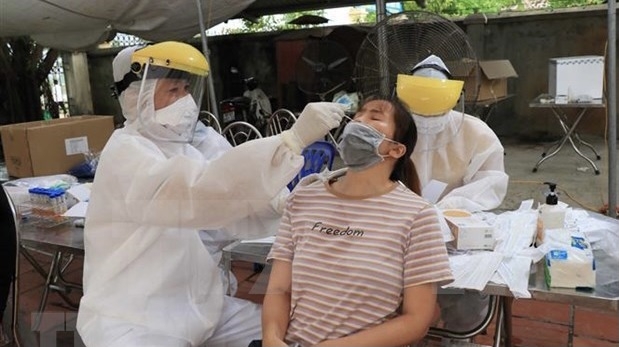 A medical worker takes samples from a woman in Bac Ninh for COVID-19 testing (Photo: VNA)    
NDO/VNA – An additional 55 COVID-19 cases were detected over the six hours from 12 pm to 6 pm on June 8, according to the Health Ministry.
Among the new cases, two were imported, and 53 were domestic infections, including 21 in Bac Giang, 15 in Bac Ninh, 14 in Ho Chi Minh City, 2 in Hanoi, and one in Ha Tinh.
The national tally rose to 9,158, with 6,003 recorded since April 27.
On June 8, 40 patients were given the all-clear, raising the number of recoveries to 3,549. Unfortunately, the death toll increased to 55.
Sixteen provinces have passed through 14 days without any new cases.
Among active patients, 218 have tested negative for SARS-CoV-2 once, 92 twice, and 78 thrice.
TAG: