HCMC presents online Covid-19 map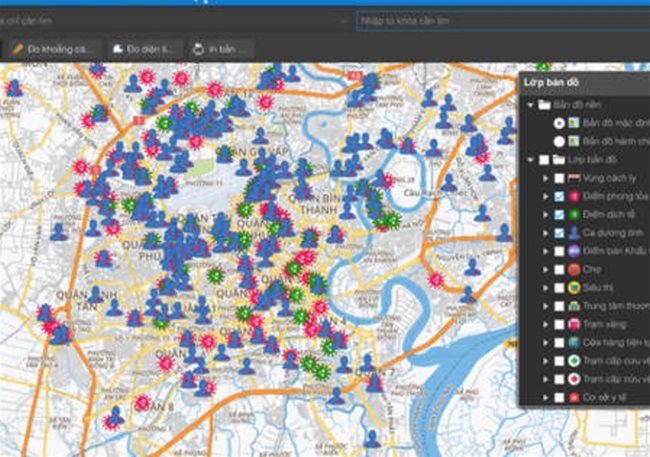 The online Covid-19 map of HCMC can be accessed via either a smartphone or a computer - PHOTO: SCREEN SHOT
HCMC - The HCMC Department of Information and Communications has introduced an online map that enables users to keep a close eye on the Covid-19 situation in the city.
Via the map, citizens can find information related to the Covid-19 pandemic next to their houses or at other locations in the city. It is easy for users to access the map with a smartphone or a computer connected to the Internet.
The map also provides useful information such as facial mask suppliers, medical centers, necessity providers as well as analysis and statistics serving the management, supervision and control of the pandemic.
To access the map, users can visit https://1022.tphcm.gov.vn/ or https://bando.tphcm.gov.vn/covid19.
Information on the map will be provided by the HCMC Center for Disease Control and will be regularly updated following the center's announcements.
The HCMC Department of Information and Communications hoped that the map would be one of the effective tools for people and managers in the city to fight off the Covid-19 pandemic.
The department will work with the HCMC Department of Health and the HCMC Center for Disease Control to develop some new functions for the map such as information about areas under lockdown, new Covid-19 cases in select areas, communes, wards and districts that are collecting samples from local residents for Covid-19 tests and routes that will help commuters avoid high-risk areas.
TAG: