North and North Central regions to suffer from large scale rainstorms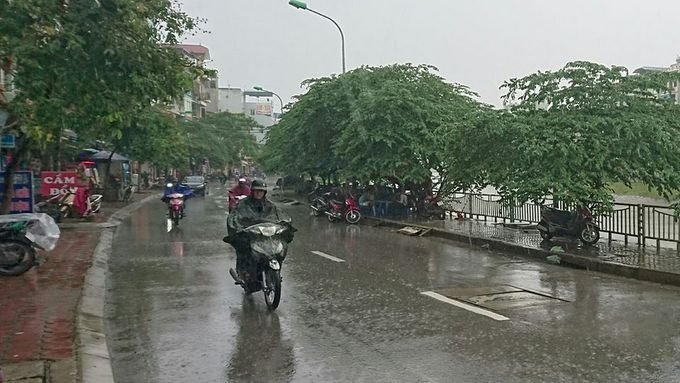 Moderate and heavy rains and thunderstorms are expected to hit the capital city of Hanoi from the evening of June 6. (Image for illustration. Photo: VOV)   
NDO - The northern region and Thanh Hoa Province will suffer moderate to heavy rains and thunderstorms on a large scale from the afternoon of June 6 until June 8, according to the National Centre for Hydro-Meteorological Forecasting.
Common rainfall is expected to measure 100-200mm per period and over 250mm in some places. Tornadoes, lightning and strong winds are likely to occur during the thunderstorms.
The low-lying areas in the provinces of Lai Chau, Dien Bien and Son La will face risks of flash floods, landslides and flooding, particularly in the districts of Muong Te and Nam Nhon in Lai Chau as well as Yen Chau and Moc Chau in Son La.
Moderate and heavy rains and thunderstorms are expected to hit the capital city of Hanoi from the evening of June 6.
The northern region continues to be warned of thunderstorms from June 9-11, with moderate to heavy rains locally.
TAG: