New Covid-19 infections soar by 102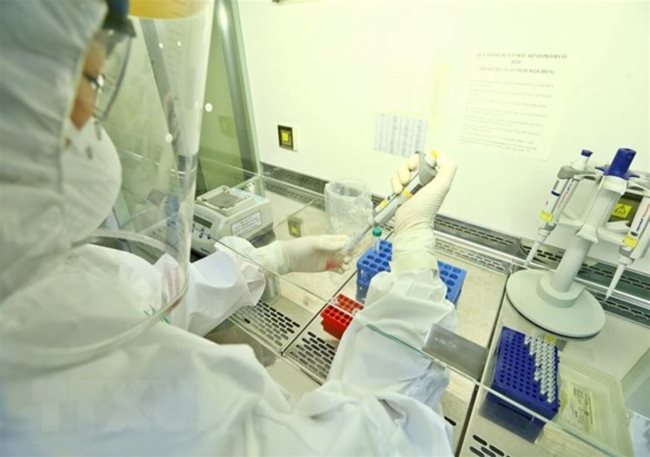 A medical worker conducts a Covid-19 test. Vietnam reported 102 domestic Covid-19 infections in six provinces and cities this afternoon - PHOTO: VNA
HCMC - Vietnam reported 102 domestic Covid-19 infections in six provinces and cities this afternoon, June 6, taking the country's Covid-19 tally to 8,682, said the Ministry of Health.
Bac Giang Province saw the largest number of cases at 69, followed by Bac Ninh with 14, HCMC with 10 and Ha Tinh with five. Two cases were reported in each of Ha Tinh and Binh Duong.
Since April 27, the country has reported 5,562 locally-infected Covid-19 cases in 39 provinces and cities.
This morning, 21 Covid-19 patients receiving treatment at the field hospital No. 2 in Bac Giang Province were declared free of the disease, raising the province's total number of recoveries to 207.
In related news, the Ministry of Health has affirmed that the death of a 28-year-old worker in Bac Giang Province who got vaccinated against Covid-19 on June 2 and his health condition was stable after that was not related to the vaccination.
On June 4, the Bac Giang General Hospital admitted a man living in Dien Bien Province and staying in Bac Giang Province for work at Luxshare Company, while he was in deep coma and suffering bradycardia, and his pupils were dilated. About one hour before being taken to the hospital, he got a headache while chatting with family, said his family.
O June 5, the patient continued to slip into deep coma, was put on a ventilator and had no light reflection, so his family signed a commitment and took him home. He died after being taken home, the local media reported.
Nguyen Trong Khoa, head of the ministry's treatment agency in Bac Giang, said that the man suffered a brain hemorrhage, while medical experts said that his death was not related to Covid-19 vaccination, according to the provincial department.
TAG: