US President hopes for stronger cooperation with Vietnam in climate change response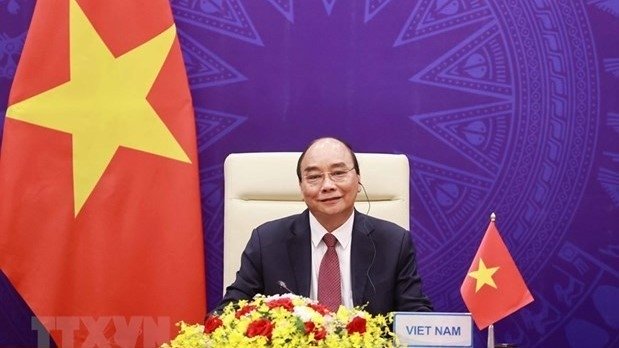 President Nguyen Xuan Phuc (Photo: VNA)   
NDO/VNA – US President Joe Biden has sent a letter to President Nguyen Xuan Phuc to thank the Vietnamese leader for his attendance at the virtual Leaders Summit on Climate hosted by the US at the end of April, and express his hope for stronger cooperation between the two countries in responding to climate change.
According to the Vietnamese Ministry of Foreign Affairs, in his letter, President Biden affirmed the summit's success in creating a global commitment to realise climate-related goals, and highlighting economic opportunities for countries that are working hard to address the challenge.
The US President emphasised the urgency of increasing climate finance support and assistance to vulnerable countries, while affirming the US's determination and efforts to deliver on its commitments.
President Biden highly appreciated President Phuc's contributions to the summit's success, especially the Vietnamese leader's insightful speech on economic benefits of climate actions and the importance to ensure that all countries act together.
The US President pledged to work closely with Vietnam and other countries to ensure the success of the 26th UN Climate Change Conference of the Parties (COP26) in Glasgow, the UK, later this year, and expressed his hope that the US and Vietnam will continue to strengthen cooperation in responding to climate change in the coming time.
Previously, at the invitation of US President Biden, President Phuc attended and delivered a speech on the economic opportunities of climate actions at the Leaders Summit on Climate which is held virtually on April 22-23, during which he affirmed Vietnam's commitment in comprehensive response to climate change, called on developed countries to increase their support to developing nations, including Vietnam, in realising their climate-related goals.
TAG: