HCMC hospital rejects Covid-19 death rumor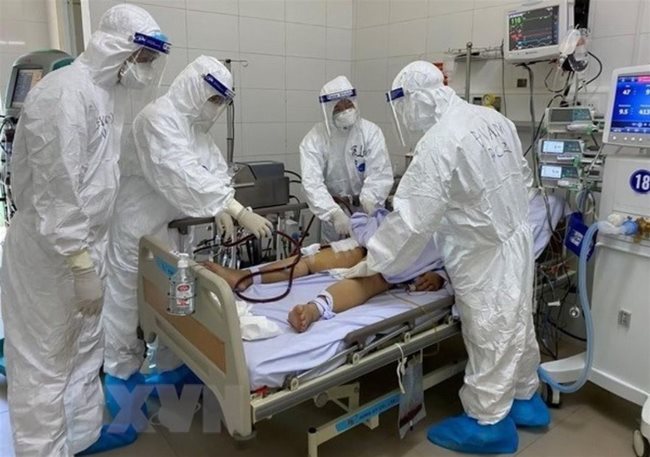 Doctors treat a Covid-19 patient. The HCMC Hospital for Tropical Diseases has rejected a rumor about a Covid-19 death - PHOTO: VNA
HCMC - Dr Nguyen Van Vinh Chau, director of the HCMC Hospital for Tropical Diseases, has rejected a rumor about a Covid-19 death at the hospital, saying that the patient who has been transferred to the hospital from Long An Province is in critical condition and has not died of Covid-19 as circulated on social media.
The patient, a 22-year-old man, has been put on an extracorporeal membrane oxygenation machine and is receiving blood purification treatment, the representative of the hospital said.
After testing positive for Covid-19, he was treated at the Long An General Hospital. However, he got worse and was transferred to the HCMC Hospital for Tropical Diseases at 4.00 a.m. today, June 1.
The patient is a senior at the Huflit University in HCMC. His older brother and father, who live in Long An Province, have also tested positive for the virus, the local media reported.
The rumor of a man dying of Covid-19 at the HCMC Hospital for Tropical Diseases went viral this afternoon, leading to the clarification from the hospital.
TAG: