Charges filed against Covid-19 transmission case involving religious sect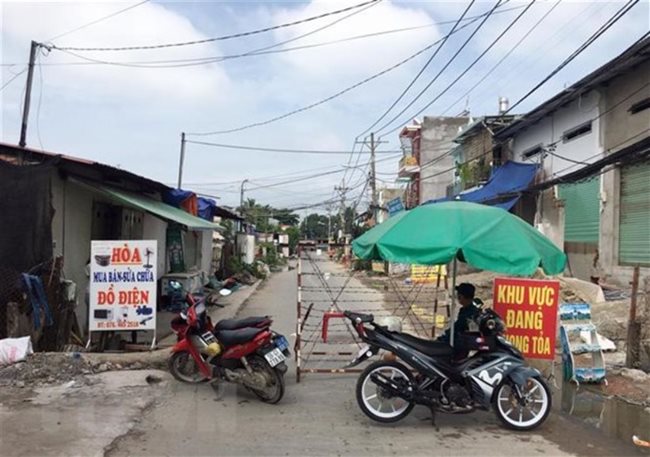 A street in District 12's Thanh Loc Ward is on lockdown. The police of HCMC's Go Vap District today, May 30, launched criminal proceedings against a Covid-19 community transmission case involving the Revival Ekklesia Mission - PHOTO: VNA
HCMC - The police of HCMC's Go Vap District today, May 30, filed criminal charges against a Covid-19 community transmission case involving the Revival Ekklesia Mission.
Between May 26 and 29, the city reported 98 domestic Covid-19 infections, with 60 of them connected to the Revival Ekklesia Mission led by a couple identified as P.V.T and V.X.L, the local media reported.
According to the police, the religious sect did not comply with the anti-Covid-19 protocols, leading to the fast community spread in the city. This morning, the city reported 33 suspected cases associated with the Revival Ekklesia Mission.
The number of locally-infected cases linked to this religious sect is expected to rise in the next few days as the city health authority is speeding up testing, especially in the areas around the house where Revival Ekklesia Mission members often met before the latest outbreak started on May 26.
TAG: