Quang Ninh bans gatherings of over five persons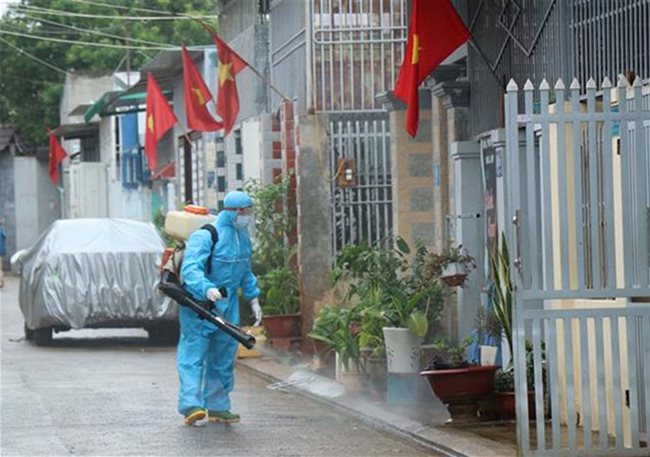 A medical worker sprays disinfectant to prevent the spread of Covid-19. The Quang Ninh government has issued a directive banning gatherings of over five persons in public places – PHOTO: VNA
HCMC – The Quang Ninh government has issued a directive banning gatherings of over five persons at parks, flower gardens, beaches and other public places from today, May 28.
Nguyen Thi Hanh, vice chairwoman of the provincial government, said that the ban was one of the drastic anti-Covid-19 measures to prevent the spread of the coronavirus.
After checking compliance with Covid-19 safety protocols, the provincial steering committee for Covid-19 infection prevention and control found that many people were negligent and inattentive and failed to comply with regulations.
As such, apart from banning gatherings of over five persons in public places, the province asked food stalls and cafes to stop offering in-person services, the local media reported.
Restaurants were told to seat customers at least one meter apart and not to serve over 10 persons at a time, aside from encouraging customers to take food home and avoid gatherings.
Besides, the provincial government ordered the setting up of coronavirus checkpoints at wet markets, supermarkets and commercial centers to have the body temperature of residents checked and ask them to keep a safe physical distance of one meter from each other.
Since April 27, Quang Ninh Province has reported one locally-infected Covid-19 case. The province has reinstalled 14 checkpoints at the gateways linking Quang Ninh with Haiphong, Hai Duong, Lang Son and Bac Giang.
TAG: