Forty new Covid-19 cases reported in six localities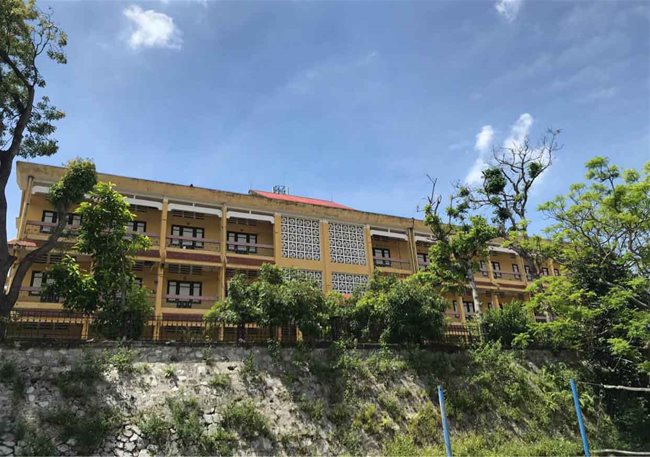 Bac Giang Province is setting up the third field hospital for Covid-19 treatment with up to 600 beds at Ngo Gia Tu College in Tan Yen District. Vietnam reported 40 new domestic Covid-19 infections, including 23 cases in Bac Giang, this afternoon – PHOTO: MINISTRY OF HEALTH
HCMC – Vietnam's Covid-19 tally has risen to 6,396 after 40 new domestic infections were confirmed in six localities this afternoon, May 28.
The Covid-19 hotspots of Bac Giang and Bac Ninh reported the biggest number of new cases, with 23 and 13 cases, respectively. Hai Duong, Hung Yen, Ha Nam and Hanoi had one new Covid-19 patient each.
All of them were detected at quarantine centers or areas under lockdown.
Up to now, the country has reported over 3,330 domestic infections in 31 cities and provinces in the latest outbreak since April 27.
As many as 2,896 Covid-19 patients have made a full recovery, including 43 people discharged from the hospital today.
After putting the second field hospital for Covid-19 treatment into service this morning, Bac Giang Province, the country's current biggest Covid-19 hotspot, is preparing for the third field hospital, which is located at Ngo Gia Tu College in Que Nham Commune, Tan Yen District.
The field hospital, which will have up to 600 beds, is expected to be complete on May 29 and operational a day later. It will receive people that are infected with Covid-19 but don't have any symptoms.
TAG: