Leipzig city gifts coronavirus test kits to Vietnamese hospital
Companies and private individuals from the German city have donated Covid-19 rapid test kits for a military hospital in Vietnam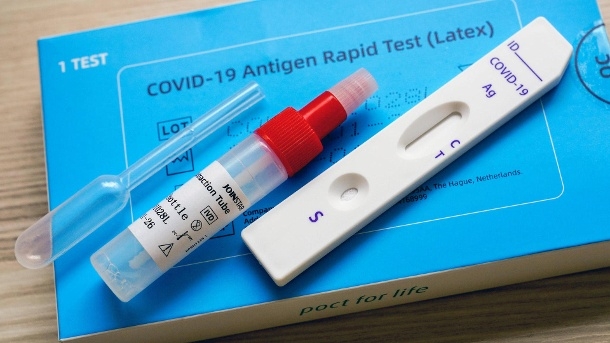 A Covid-19 rapid test kit Source: Friedrich Stark / images
In April 2020, Ho Chi Minh City-based Military Hospital 175 sent an aid package to Leipzig city to assist its partner in the fight against the Covid-19 pandemic. A year later, the city's citizens and companies returned the favor to the hospital, according to t-online, Germany's biggest news portal.
Leipzig companies and private individuals have donated 4,500 rapid Covid-19 test kits for Military Hospital 175. "With today's donation we can return the favor which was not taken for granted last year and support our Vietnamese friends in the fight against the virus," said Mayor Burkhard Jung on May 20.
The donation campaign was initiated and coordinated by the German-Vietnamese House Association together with other agencies. "True friendship shows itself in difficult times. We are pleased that our wish for support for the Military Hospital 175 has become a reality," said Alexander Redeker, chairman of the board of the German-Vietnamese House Association.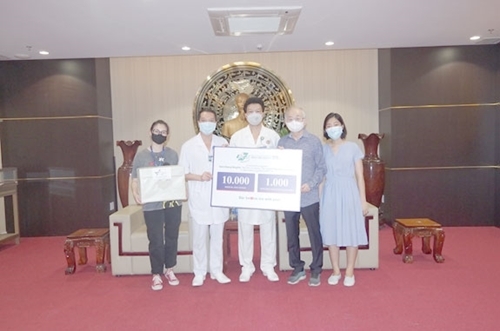 Military Hospital 175's aid package aims to assist Saint Georg Hospital in Germany in the fight against the Covid-19 pandemic in April 2020.
Last April, 10,000 medical face masks, 500 face shields and 1,000 protective suits, as well as goggles, gloves and shoe covers were donated by the staff of the hospital under the Ministry of National Defense, in support of their German colleagues. They were distributed at the Leipzig University Hospital and the St. Georg Hospital.
The gifts were delivered to Germany on April 8, 2020 on a flight by national flag carrier Vietnam Airlines.
Leipzig's mayor and the German Consul General in HCMC have sent letters expressing gratitude to Military Hospital 175 for the gifts, and pledged that they will continue to support the two hospitals in upcoming cooperation projects.
HCMC has set up twining ties with Leipzig. The cooperation and relations between the two cities has been successful, especially the frequent visits by Leipzig's leaders and representatives of Vietnamese agencies and units.
The Vietnam-Germany Medical Center was recently established at Military Hospital 175.
Hannah Nguyen
TAG: