Fifty-eight new Covid-19 cases reported in six localities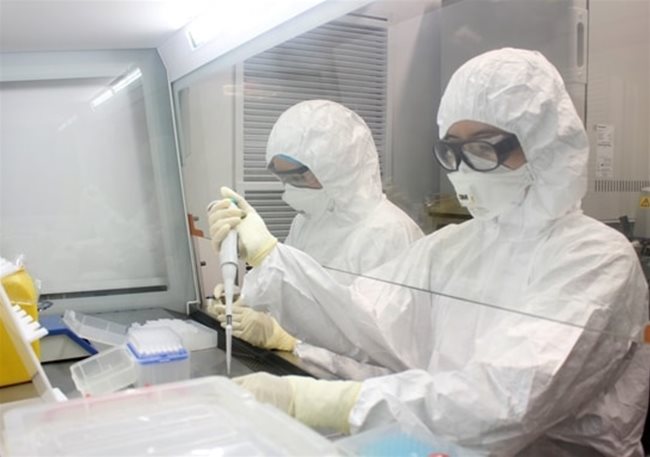 Two medical workers perform Covid-19 tests. The Ministry of Health confirmed 58 new Covid-19 cases on Monday morning - PHOTO: MINISTRY OF HEALTH
HCMC - Vietnam reported 58 new Covid-19 cases, including 56 local transmissions and two imported ones, in six localities, taking the country's tally to 5,275 this morning, May 24.
Among the 56 local transmissions, 33 were detected in Bac Giang, eight in Hanoi, seven in Bac Ninh, five in Lang Son, two in Dien Bien and one in Hai Duong.
Bac Giang, Bac Ninh and Hanoi remain the country's biggest Covid-19 hotspots in the latest outbreak with 952, 474 and 291 cases, respectively.
The country has reported 2,221 domestic infections in the fourth Covid-19 wave since April 27. Six provinces, including Yen Bai, Quang Ngai, Dong Nai, Nghe An, Quang Ninh and Quang Nam have spent 14 days without new cases.
The two imported cases are a three-year-old child and a woman, both from India. They arrived in Vietnam on April 24 and were immediately quarantined in Haiphong City.
According to the Center for Disease Control of Bac Giang, the province is currently capable of performing 35,000 Covid-19 tests a day.
Dr. Duong Thi Hien, director of the testing department of the center, said the province is receiving support from many agencies and hospitals such as the National Institute of Hygiene and Epidemiology, Bach Mai Hospital, the National Hospital for Tropical Diseases, Military Medical University and the Centers for Disease Control of Quang Ninh Province and Haiphong City.
"Thanks to the collaboration with and support from the Ministry of Health and these agencies and hospitals, Bac Giang Province's Covid-19 testing capacity can meet the urgent need for detecting new Covid-19 cases in the community," Hien said.
TAG: