$3mn project to expand avenue in Ho Chi Minh City's CBD to commence this week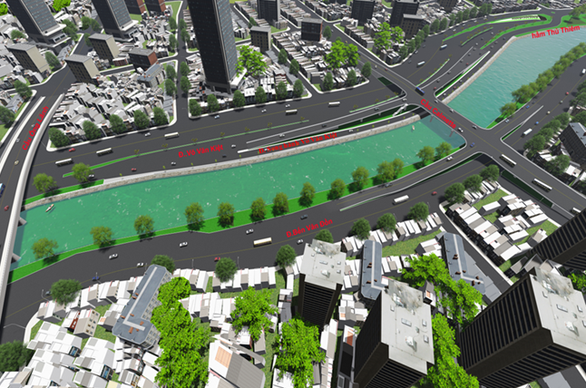 Construction to enlarge a section of Vo Van Kiet Avenue in District 1, Ho Chi Minh City is slated to begin on Friday, the municipal Department of Transport said on Wednesday.
The 500-meter-long section starts from the intersection of Vo Van Kiet Avenue and Nguyen Thai Hoc Street and ends at the junction of the avenue and Pasteur Street.
Projected to cost about VND71 billion (US$3 million) from the municipal budget, the project will include building two lanes, in addition to upgrading technical infrastructure and reinforcing the embankment of Ben Nghe Canal.
The municipal Department of Transport said that the project, once completed, will improve the traffic capacity of Vo Van Kiet Avenue, which is an arterial route connecting the eastern and western parts of the city, especially the area near the Saigon River Tunnel.
After the new section is put into use, vehicles wishing to enter Pasteur Street or Ton Duc Thang Street shall take the extended section, instead of turning left onto Ky Con Street.
This new route is expected to reduce traffic density in District 1, which is a central business district, and help solve traffic congestion in the Saigon River Tunnel area and the city center.
TAG: