Bac Ninh City implements social distancing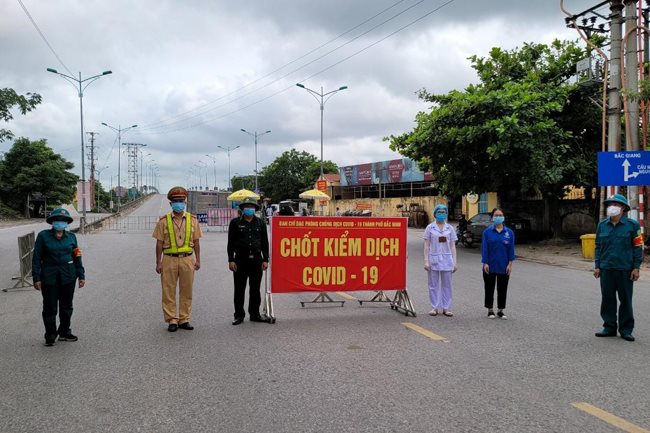 A checkpoint in Bac Ninh City. The city begins social distancing from 6 a.m. today, May 18 - PHOTO: TPO
HCMC - The northern province of Bac Ninh has issued a social distancing order for the entire city of the same name in accordance with the Prime Minister's Directive 16 starting 6 a.m. today, May 18.
Vuong Quoc Tuan, vice president of the People's Committee of Bac Ninh Province, said the social distancing order lasts three days, until May 21, to give city authorities time to search, test and isolate those coming from coronavirus-hit areas. Bac Ninh City now has a population of 220,000 people.
After the three-day social distancing period in Bac Ninh City, the province will decide whether or not the order will be extended, the local media reported.
Explaining their decision, the province said the worsening Covid-19 situation is threatening public health and causing a negative effect on socio-economic development.
Social distancing also applies to the entire Thuan Thanh District under Directive 16. Meanwhile, the districts of Luong Tai, Tien Du and Que Vo, and Tu Son Commune are also affected by social distancing under the Prime Minister's Directive 15, which is less strict than Directive 16.
Directive 15 just bans big gatherings in offices and public places. But Directive 16 prohibits contact between families, between villages, between communes, between districts, between cities and between provinces.
TAG: