Bac Giang shuts down four industrial zones due to Covid-19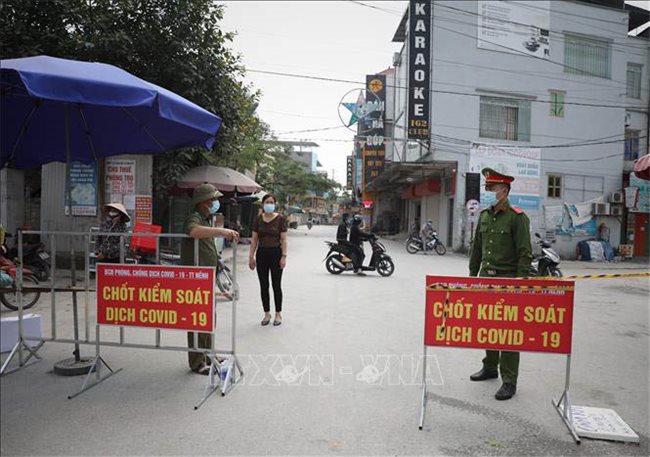 Bac Giang Province has imposed social distancing on some areas to curb the spread of Covid-19 – PHOTO: VNA
HCMC – The northern province of Bac Giang has temporarily shut down four industrial zones comprising Dinh Tram, Quang Chau, Van Trung and Song Khe-Noi Hoang in Viet Yen District as they are Covid-19 hotspots.
These industrial zones are home to hundreds of enterprises with some 136,000 workers.
In this current wave, Bac Giang is the biggest Covid-19 hotspot in the country with 411 Covid-19 cases as of May 17. Most of them are workers at industrial zones.
The Van Trung Industrial Zone has reported 208 Covid-19 cases, mostly at the Shin Young and SJ- Tech companies, while Hosiden Company at the Quang Chau Industrial Zone has reported 190 Covid-19 cases.
The province is quarantining over 36,000 people who came into contact with Covid-19 patients, including more than 6,000 people at quarantine centers and 30,000 others at home. The local authorities are taking samples from all workers and people living near the four industrial zones for Covid-19 testing.
Bac Giang has six industrial zones, which employ a total of more than 240,000 workers. They are located near residential areas, national highways and road systems that are connected with other provinces, posing a high risk of Covid-19 spread.
Bac Giang chairman Le Anh Duong said the closure of industrial zones will affect the production of businesses and livelihoods of workers. However, the situation would become extremely worrying if they continue operations. Besides, the safety of the community must be the top priority.
The provincial government has also decided to impose social distancing on the entire Viet Yen District and the Noi Hoang, Tien Phong and Yen Lu communes of Yen Dung District from May 18 to curb the spread of Covid-19.
People should stay at home and only go out in case it's really necessary such as to buy food or medicines and maintain a safe physical distance of at least 2 meters from each other. Festivals and cultural, sporting, entertaining and religious activities have also been suspended.
TAG: