Vietnamese university provides cash for students to pay for Internet after shift to remote learning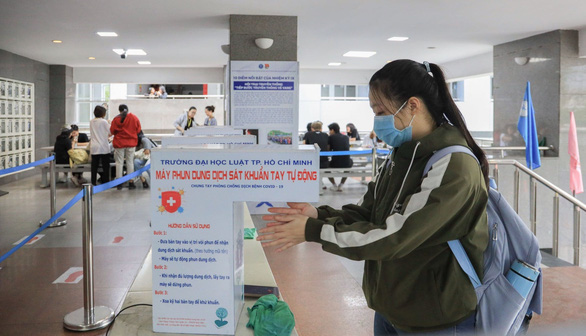 Students of a law university in southern Vietnam will receive monetary aid totaling over US$100,000 for their switch to online learning due to the novel coronavirus outbreak.
The Ho Chi Minh City University of Law on Monday announced its plan to support their students who have shifted from in-person classes to remote learning because of the impacts of the COVID-19 pandemic.
Accordingly, the school will grant VND200,000 (US$9) to each student.
That means it will spend a total of about VND2.4 billion ($104,000) on this plan, as it now has some 12,000 students.
Learners will receive this support directly through their class president when they go back to school, the university said.
"All of our students have switched to online learning," said Tran Hoang Hai, the school's acting rector.
"We will notify them at least three days in advance before they are required to go to school for normal classes again."
The cash support is aimed at helping them pay for Internet use charges during their online classes, Hai explained.
The university has conducted its online learning programs for all students since May 10, using its online training portal and Zoom software.
The higher education institution will provide students with papers they need from now until they return to normal studies, and those who have such needs are required to make online contact with the school's academic affairs office for instructions.
"We have assigned the school's center for business relations and student support to proceed with a plan to help students in difficult circumstances get loans to buy laptops at affordable prices for use in their online learning," the acting rector said.
The university will try to obtain loans with deferred repayment terms and to find suppliers of computers or smartphones at the cheapest possible prices for such students, he added.
Vietnam has confirmed 1,205 domestic coronavirus infections in 26 provinces and cities since April 27, when a fourth wave broke out after the country had spent roughly a month detecting no community transmission, according to the health ministry's data.
Ho Chi Minh City has reported only one case in this wave so far but schools and non-essential businesses have been shuttered as a safety precaution.
TAG: