One Covid-19 patient dies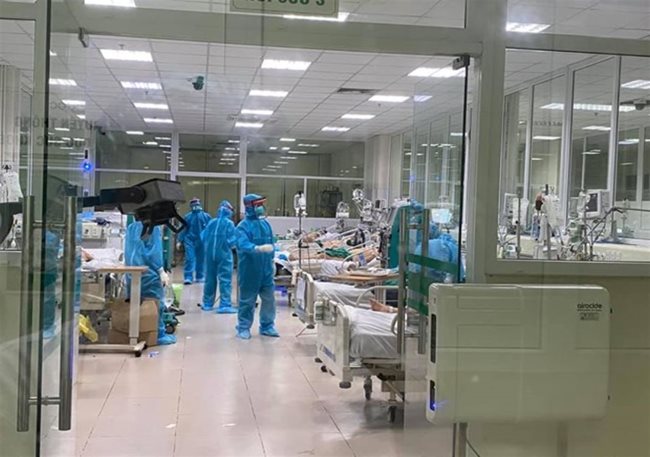 Covid-19 patients receive treatment at the national hospital for tropical diseases. An 89-year-old Covid-19 patient residing in Bac Ninh Province has been confirmed dead - PHOTO: VNA
HCMC - An 89-year-old Covid-19 patient residing in Bac Ninh Province has been confirmed dead, bringing Vietnam's death toll caused by the coronavirus to 36 as of today, May 15.
The woman suffered serious underlying heath conditions, said the Subcommittee of Treatment under the national steering committee for Covid-19 infection prevention and control.
She was treated at the national hospital for tropical diseases from May 13 and was diagnosed with severe pneumonia caused by Covid-19, respiratory failure, type 2 diabetes and hypertension.
The woman was put on an extracorporeal membrane oxygenation machine and was receiving the continuous dialysis treatment.
TAG: