Warning issued against Vinafood 2 chairman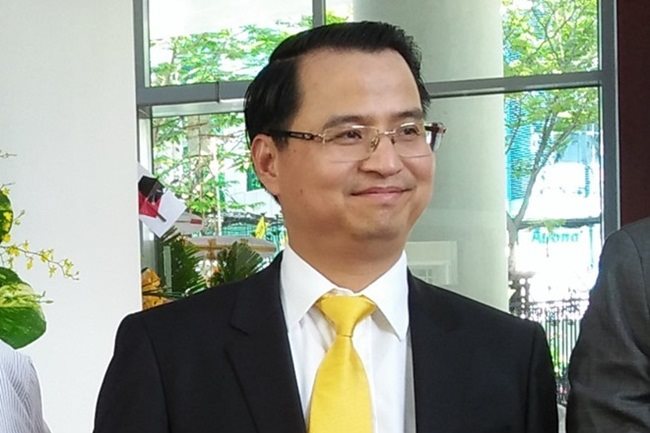 Vo Thanh Ha, secretary of the Party Committee and chairman of the Vietnam Southern Food Corporation, received a warning over his involvement in the mismanagement of a land lot at 2-4-6 Hai Ba Trung Street in HCMC's District 1 - PHOTO: TNO
HCMC - The Party Central Committee's Inspection Commission has issued a warning against Vo Thanh Ha, secretary of the Party Committee and chairman of the Vietnam Southern Food Corporation (Vinafood 2), for his involvement in a land mismanagement case.
The decision was made at a meeting of the commission from May 11 to 14 after it reviewed Ha's responsibility in the management and use of a 6,000-square-meter land lot at 2-4-6 Hai Ba Trung Street in HCMC's District 1, the local media reported.
Ha is former secretary of the Party Committee and former chairman of the Saigon Beer-Alcohol-Beverage Corporation (Sabeco), which was assigned to develop a six-star hotel, trade center and offices for lease on the land lot.
In 2007, Sabeco cooperated with the Sabeco Land JSC to execute the project but failed due to its limited capital capacity.
In 2013, Sabeco sought the Ministry of Industry and Trade's permission to cooperate with a group of private investors to implement the project.
After getting the ministry's approval, on February 11, 2015, Sabeco signed a cooperation contract with the group of private investors to set up Sabeco Pearl Investment JSC with charter capital of VND484 billion, of which Sabeco held 26%.
The HCMC government approved the value of the land use rights at VND997 billion and Sabeco Pearl paid the land use fee to the city.
The city later allowed Sabeco to add officetels and apartments to the project, but in 2016, Sabeco divested from the project and transferred the land use rights to Sabeco Pearl, causing losses of over VND2.7 trillion for the State.
Related in the case, former Minister of Industry and Trade Vu Huy Hoang was sentenced to an 11-year jail term last month. Sentences were also imposed on nine other defendants.
The land lot at 2-4-6 Hai Ba Trung Street was handed over to the HCMC government to be handled in line with the law.
TAG: