Vietnam to receive almost 1.7 million more AstraZeneca doses this weekend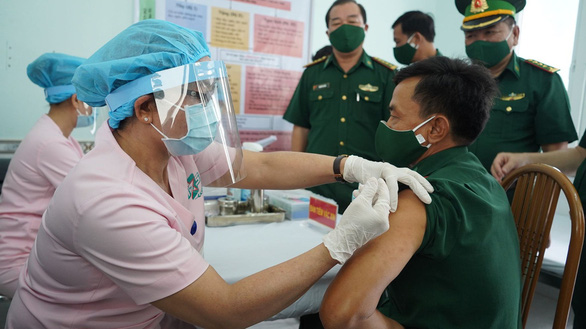 Almost 1.7 million more doses of AstraZeneca vaccine against COVID-19 will arrive in Vietnam this weekend as the country has used almost all of its current stock of the jabs, according to the Ministry of Health.
Vietnam will receive 1,682,000 million AstraZeneca shots via the COVAX vaccine-sharing scheme on Sunday, the health ministry said on Thursday, citing UNICEF.
As Tuoi Tre News understands, the doses will be provided free of charge.
The COVAX scheme is a facility co-led by the Coalition for Epidemic Preparedness Innovations (CEPI), Gavi, the World Health Organization (WHO), and UNICEF, to accelerate the development and manufacture of COVID-19 vaccines as well as ensure fair and equitable access for every country.
Vietnam received the first-ever shipment of 117,600 AstraZeneca shots it had bought on February 24.
The Southeast Asian nation then accepted 811,200 COVID-19 vaccine doses from the COVAX scheme on April 1.
The government has administered 942,030 jabs to people in 62 out of 63 provinces and cities since it rolled out mass vaccination on March 8.
Those vaccinated were medical staff and other frontline workers.
The health ministry has said vaccine is in short supply so it is trying its best to procure more doses by negotiating with international partners.
Vietnam has overall documented 3,658 imported and domestic coronavirus cases as of Thursday morning, with 2,636 recoveries and 35 deaths, according to the Ministry of Health.
The country has confirmed 644 local coronavirus infections in 26 province and cities since the fourth wave broke out on April 27, having spent about a month detecting no community transmission.
Hanoi is taking the lead with 166 cases, followed by Bac Ninh with 127, Da Nang with 102, Bac Giang with 83, Vinh Phuc with 75.
A dozen hospitals have been isolated over their links to a lot of cases in this latest round of infections.
TAG: