Vietnamese aviation watchdog wants to tackle laser lights, kite-flying near airports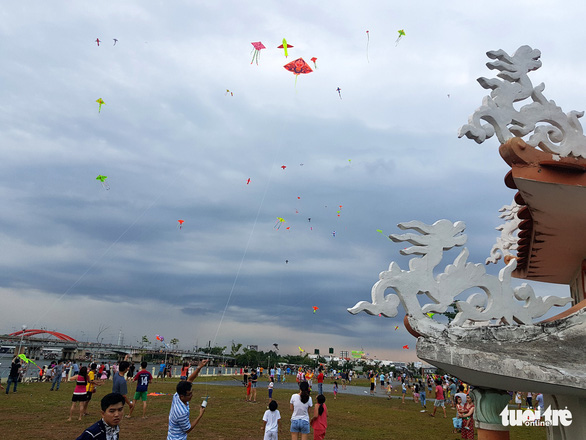 The Civil Aviation Authority of Vietnam (CAAV) has urged related units to drastically prevent people from flashing laser pointers, flying kites or operating other flying objects near airports, which cause great danger to flight navigation.
The CAAV has had several reports of laser lights played near Noi Bai International Airport in Hanoi, Tan Son Nhat International Airport in Ho Chi Minh City, and Da Nang International Airport in central Da Nang City recently.
In addition, flying kites and drones near the airdromes has been increasing, according to the CAAV.
On May 9 and 8, administrators at Noi Bai and Tan Son Nhat had to deal with two separate kite-flying events.
Laser lights can disorientate pilots.
Those aimed at the cockpit are potentially dangerous, even though they do not directly hit the pilot's eyes.
Meanwhile, kites can collide with airplanes which are moving at high speed during their landings and take-offs, possibly resulting in accidents.
The CAAV thus requested airport operators to coordinate with local authorities to detect and prevent the aforementioned acts in time, while strictly punishing organizations and individuals violating aviation safety regulations.
TAG: