PM works with Ministry of Information and Communications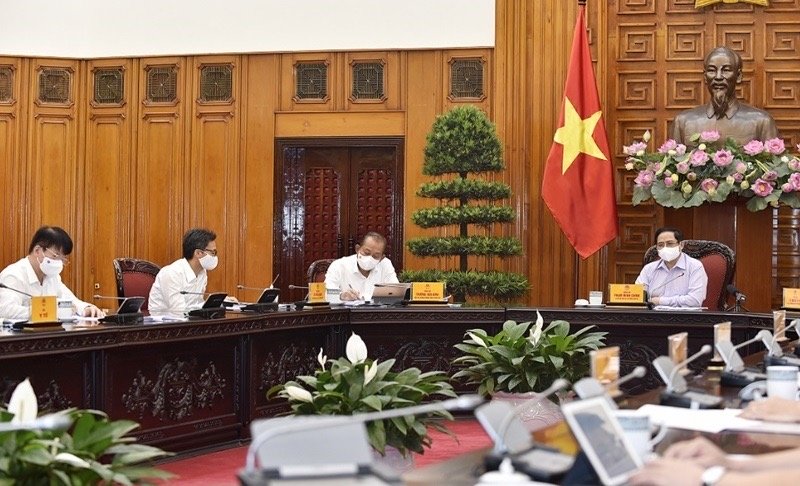 At the working session (Photo: Nhat Bac)   
NDO – Prime Minister Pham Minh Chinh had a working session with the Ministry of Information and Communications (MIC) in Hanoi on May 11 to discuss development strategies for the IT and communications sector in the coming time.
Speaking at the meeting, the Government leader emphasised that more policies should be devised to mobilise social resources for the development of strategic infrastructure and the spearheading of various economic fields, adding that the overall development of digital transformation based innovation platforms must be a top priority for the MIC.
The PM also underscored the importance of quality human resources while calling for the ministry to continue streamlining its organisation. PM Chinh also urged the MIC to pay more attention to brand building and protecting intellectual property rights, especially for those in the IT and communications fields.
In his speech, Minister of Information and Communications Nguyen Manh Hung said the ministry's priority is to boost Vietnam's IT infrastructure and platforms, and take the IT and communication sector into the world's top 30-50 by 2025.
He also stressed the need to focus on cyber security to protect the country's prosperity and interests in the cyber environment.
The minister suggested the sector speed up its shift from assembling to creating, designing and making Vietnamese products under the "Make in Vietnam" initiative.
TAG: