French court rejects Vietnam-related Agent Orange lawsuit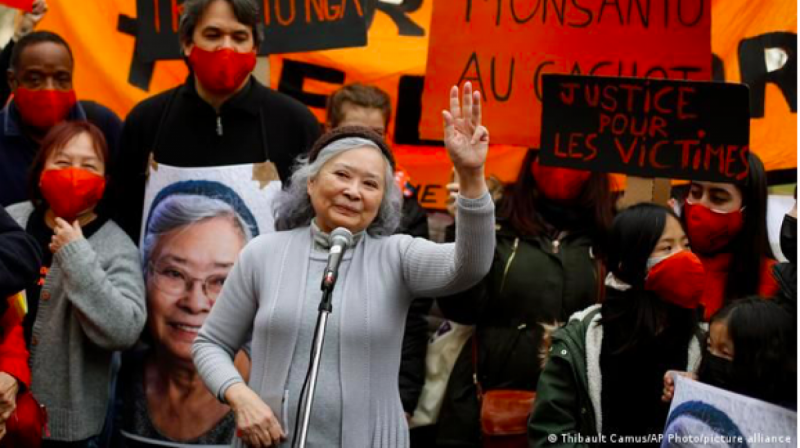 Tran To Nga says she will appeal the court's ruling. (Photo: AP)
The judicial court of Evry on the outskirts of Paris ruled that it has no jurisdiction in this case as the defendants said they acted under the constraint of the US government during wartime in Vietnam.
Tran To Nga, 79, filed a lawsuit in 2014 in France against 14 companies that produced and sold Agent Orange, including US multinational firms Dow Chemical and Monsanto, now owned by German giant Bayer.
Nga said she was exposed to AO/dioxin in 1966 and she did not know about the fatal effect of the chemical that can transmit to later generations. Her first child died of respiratory and skin problems 17 months after the bay was born. Her two others daughters are still alive but have poor health conditions, and a grand-daughter of hers suffers from heart diseases.
She is seeking damages for her multiple health problems, including a cancer, and those of her children.
Nga said she will appeal the court's decision, said her layers.
Between 1962 and 1971, the US military sprayed roughly 11 million gallons of the chemical agent, including dioxin, across large swaths of southern Vietnam.
About 4 million Vietnamese people were exposed to the AO/dioxin, of whom three million, including their children, have suffered illnesses from the chemical.
VOV
TAG: