Four COVID-19 patients at Hanoi hospital turn critical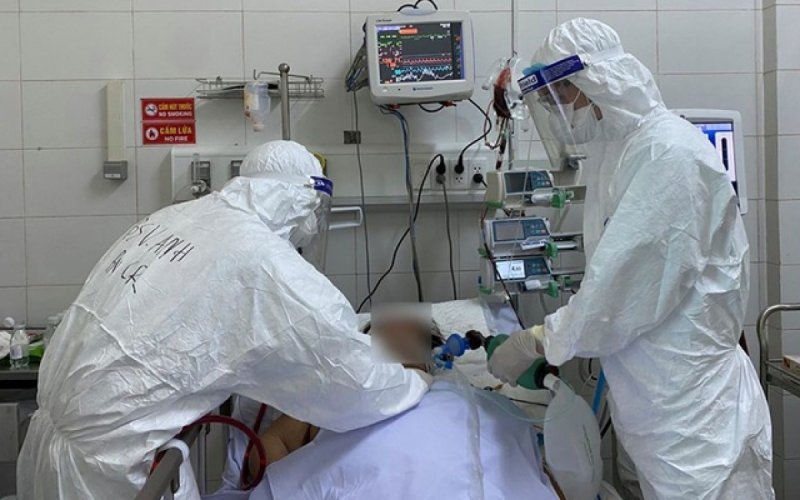 The condition of a 54-year-old man who suffers from high blood pressure and chronic kidney failure has become serious, heard an online consultation meeting for severely ill patients on May 10.
The patient has relied on an extracorporeal membrane oxygenation (ECMO) machine - a therapy to save patients in critical condition, for the past five consecutive days.
Furthermore, a 63-year-old man who has endured ankylosing spondylitis for over 10 years has also turned critical. Over the past two months he has displayed a fever with temperatures rising to up to 39 degrees Celsius. At present he is using a ventilator.
The third man in critical condition has suffered from cirrhosis after many years of heavy drinking.
The final patient is a 70-year-old individual who has had diabetes for 21 years and also has high blood pressure. The patient is currently suffering from respiratory failure and also has a fever.
Vietnam now has one patient relying on ECMO intervention, nine cases using ventilators, 26 cases contracting pneumonia, and a further 202 patients showing mild signs of COVID-19, according to experts attending the meeting.
VOV
TAG: