Where is Vietnam on the Covid-19 vaccination map?
Compared with neighboring countries such as Laos, Cambodia, and Thailand, the rate of vaccination against Covid-19 in Vietnam is still low, accounting for only 0.86% of the population.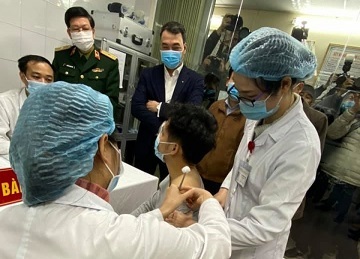 Having controlled the previous outbreaks of Covid-19 well, Vietnam is now facing a new wave. In just 10 days (from April 27), the SARS-CoV-2 virus has spread across 19 provinces with six outbreaks and 241 cases.
At the same time, Vietnam faces a big challenge: The rate of vaccination is low compared to the rest of the world.
Meanwhile, countries with high rates of people vaccinated are seeing a rapidly decreasing number of new cases each day.
On December 15, 2020, nurse Sandra Lindsay, of the Long Island Jewish Medical Center, New York City, was one of the first people vaccinated against Covid-19 in the US.
At that time, the young woman said: "I hope this (the vaccination) will be the beginning of the end of a very painful period in our history."
Over four months later, Sandra's wish has partly come true.
In addition to social distancing, wearing facial masks and disinfecting, vaccination is one of the breakthrough measures that will help stamp out Covid-19 epidemic.
In the US, the vaccination rate is at a very high level: 75 doses per 100 people. According to the US Centers for Disease Control and Prevention (CDC), new Covid-19 infections in the US have fallen for the third consecutive week.
On January 8, the number of new cases per day in the US was 300,000. But by May 7, this number decreased by 8 times, to 43,000 cases.
Likewise, countries with high vaccination rates have made impressive achievements. On January 8, the number of new infection cases per day in the UK was 68,000. On May 7, the number dropped by 27 times, to 2,500 cases. The vaccination rate in the country is 75 doses per 100 people.
In Southeast Asia, Singapore - with a small population and a developed economy - has a rate of vaccine dose per 100 people as high as rich countries such as Germany, France, and Canada, with 38 doses per 100 people.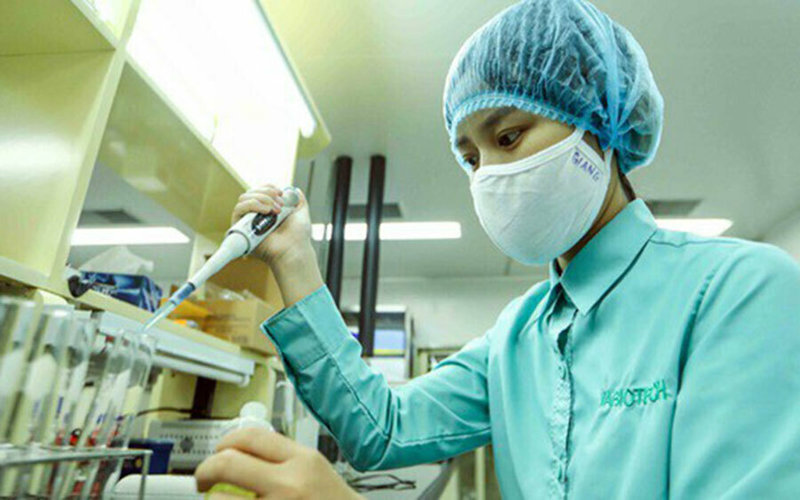 Currently, Vietnam is using AstraZeneca's vaccine in its vaccination campaign. Since March 8, more than 830,000 people have been vaccinated, out of a population of 98 million people (0.86 doses per 100 people).
In 2021 and early 2022, Vietnam plans to import vaccines from a number of sources: 39 million doses provided by Covax Facility, enough for 19.5 million subjects of priority; 30 million doses of AstraZeneca for 15 million people; the Health Ministry is under negotiation with Pfizer to buy 31 million doses this year or next year for 15.5 million people. In addition, Vietnam will get about 2 million additional doses from other organizations.
However, compared with developed countries or some countries in the region like Singapore, Indonesia, and Malaysia, the vaccination rate of Vietnam is still very low. Vietnam, thus, will face many challenges in the fight against this epidemic as the virus is constantly changing.
Hong Lien - Dac Vinh
TAG: