78 more locally-infected Covid-19 cases confirmed this morning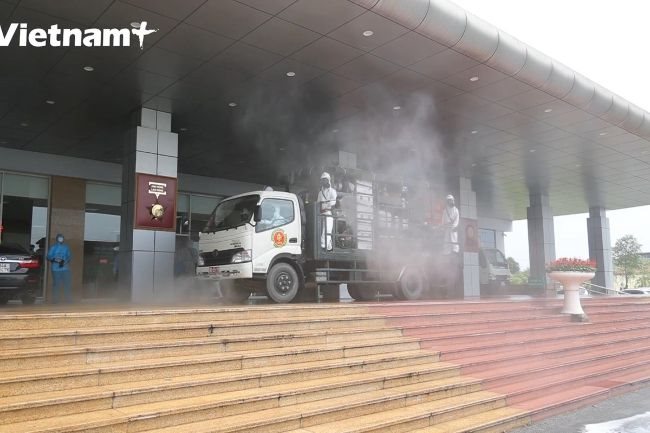 Medical workers spray disinfectant to prevent the spread of Covid-19. The Ministry of Health this morning, May 10, reported 80 new Covid-19 cases, including two imported cases in Dong Nai and 78 locally-transmitted ones in nine provinces and cities - PHOTO: VNA
HCMC - The Ministry of Health this morning, May 10, reported 80 new Covid-19 cases, including two imported cases in Dong Nai and 78 locally-transmitted ones in nine provinces and cities, taking the country's tally to 3,412.
Among the new domestic infections, Bac Ninh recorded the largest number with 27 new cases, followed by Vinh Phuc with 15 cases and Danang with 13 cases.
Since April 27, the country has reported 411 locally-infected Covid-19 cases in 26 provinces and cities, with Hanoi City recording the most number of 120.
Up to date, the country has seen over 851,510 people, mainly medical workers, police officers, soldiers and those who directly participate in the fight against the coronavirus, get vaccinated.
In related news, after detecting four Covid-19 cases, Hoa Binh Province began social distancing in the entire Hoa Binh City in line with the Government's Directive 15 today until further notice.
The municipal steering committee for Covid-19 infection prevention and control ordered the suspension of meetings and events that attract over 20 people and asked residents to keep a physical distance of at least two meters.
In another development, two officers at the Vinh Phuc City Police have been suspended due to their ineffective governance at Sunny Club, causing the community transmission.
The club was identified as having 25 employees, while only five workers were registered for its business.
TAG: