Danang locks down New Phuong Dong bar area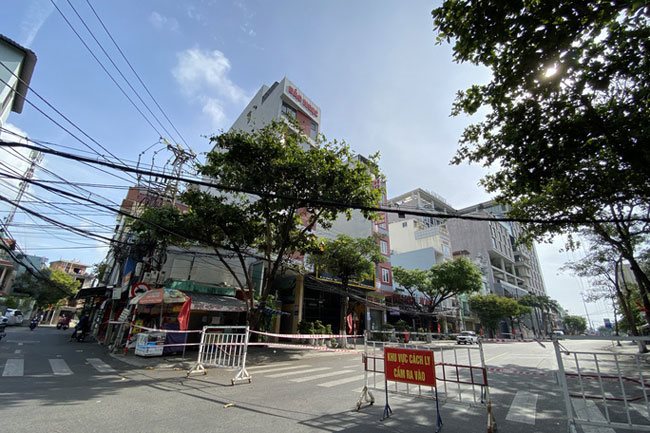 A residential area around New Phuong Dong bar on Dong Da street in Danang City's Hai Chau District is under lockdown - PHOTO: NLDO
HCMC - Danang City has urgently put the residential area around New Phuong Dong bar – Dong Da Street, Hai Chau District, under lockdown for fear of a Covid-19 outbreak, after the bar's manager tested positive for the virus on May 4.
Military units were deployed to disinfect the area this morning, May 6, the local media reported.
The local authorities have begun locking down the entire area of New Phuong Dong bar along with the Danang New Orient hotel and dozens of households in the two wards of Thach Thang and Thuan Phuoc on Dong Da Street, Hai Chau District.
New Phuong Dong bar was where Patient No. 2999 (bar manager, currently being treated in Dong Nai) worked. This was also where Patient No. 2982 was seen before testing positive for Covid-19.
Prior to that, on the afternoon of May 5, Hai Chau District's Medical Center collected 250 samples from the bar's staff. The test results are expected to be available today.
TAG: