Lightning strike kills 1 of 6 students playing football at school in Vietnam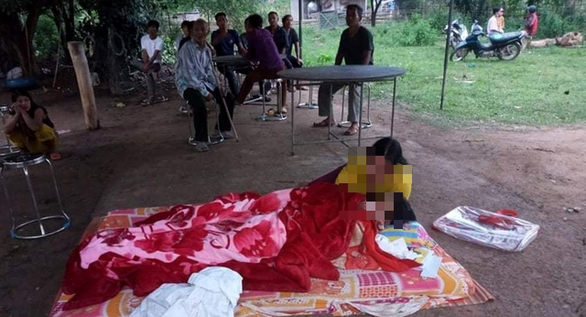 Six grade-seven students were playing football on their school's ground in Vietnam on Saturday afternoon when a lightning strike suddenly hit them, killing one, local authorities reported.
Ho Van Nhiet, chairman of a commune in north-central Quang Tri Province, confirmed on Saturday evening that the local government had handed over the body of the student to his family for burial.
The ill-fated student was Ho Van Th., 13 years old, of class 7C at the Dakrong Semi-Boarding Junior and Senior High School, Nhiet said.
The fatal incident happened at 3:00 pm the same day when a rainstorm together with a thunderstorm was striking the area.
Locals who witnessed the lightning strike took all the six students to hospital for emergency treatment, but Th. could not survive.
Among the five remaining victims, one was injured and needed treatment, while the others were shocked only.
Another schoolboy died due to lightning on Wednesday last week in Ha Tinh Province, located in the north-central region, when he was riding a bicycle home from school.
The fatality happened at around 4:30 pm on April 26, when a lightning strike knocked down 10-year-old Nguyen Duy Tr. when he was only 200 meters away from home.
Tr. was taken to a health center for emergency aid but he passed away later.
TAG: