Senior teacher makes three proposals to newly appointed Education Minister
Nguyen Quang Thi, MA, from Bao Loc High School, a senior teacher with many years of experience, has made three proposals related to textbook reform, foreign language teaching and teacher management.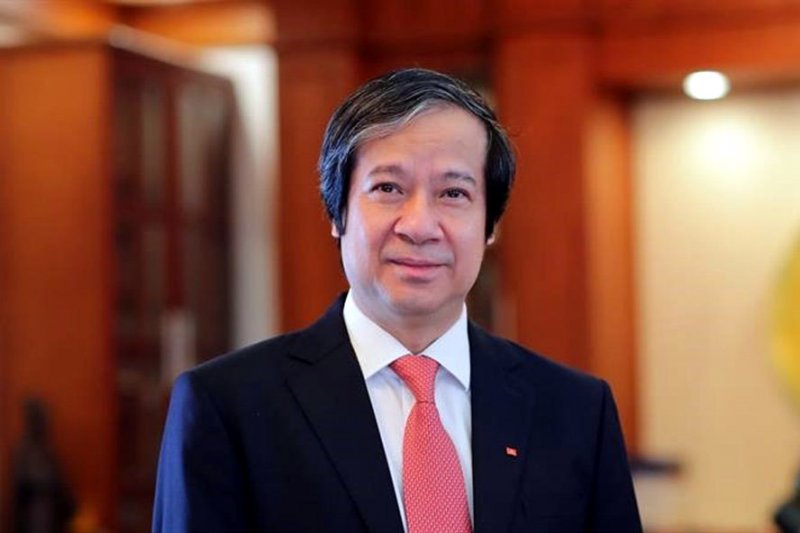 Minister of Education and Training Nguyen Kim Son
Textbook reform
The 'one curriculum many sets of textbooks' principle has been applied as part of education reform and it is believed to have great advantages. However, many problems have arisen during the compiling, reviewing and teaching.
To solve these problems, I think there should be only one set of textbooks for each grade in primary and secondary education which would be compiled by the Ministry of Education and Training (MOET). As for high school students, there should be more than one set of textbooks.
The knowledge in lessons needs to be 'new' at present and not 'out of date' in the future. In other words, textbooks need to have 'long life span', or it will be very costly to change textbooks all the time.
There should be two parts of every lesson. The first part has basic knowledge and the second more extensive knowledge for excellent students.
As for primary education, with the motto 'one day at school is one joy' teachers need to provide students with simple knowledge and teach them to become good people.
Teaching foreign languages
Foreign languages, especially English, have been a compulsory exam subject in the high school finals since 1992. However, the English skills of students remain low and the majority of students cannot speak English.
The students who can speak English are those sent by their parents to English centers. The lessons at school are mostly grammar lessons, useful for exams.
I think that it is necessary to reduce the numbers of lessons of some other subjects to increase the numbers of English lessons. The additional English lessons should be spent to practice listening and speaking skills. Our goal is that students can speak and write in English fluently when they finish high school.
If we can do this, we will have an English-speaking society after 10 years like the other regional countries. If so, we can give students the keys to humans' knowledge treasure.
Dialogue with teachers
As a Minister, you have a network of consultants who help you figure out policies on education development. However, I think you still lack an information channel – dialogue with teachers.
In the 4.0 era, it is very easy to have dialogues with teachers, and you don't have to come to see them. I suggest organizing dialogue with teachers once a year at least. If so, you will receive a lot of interesting questions from teachers, which will help you have an overall view about teaching and studying at general schools. 
Nguyen Quang Thi
TAG: