Vietnam chairs UNSC briefing on Kosovo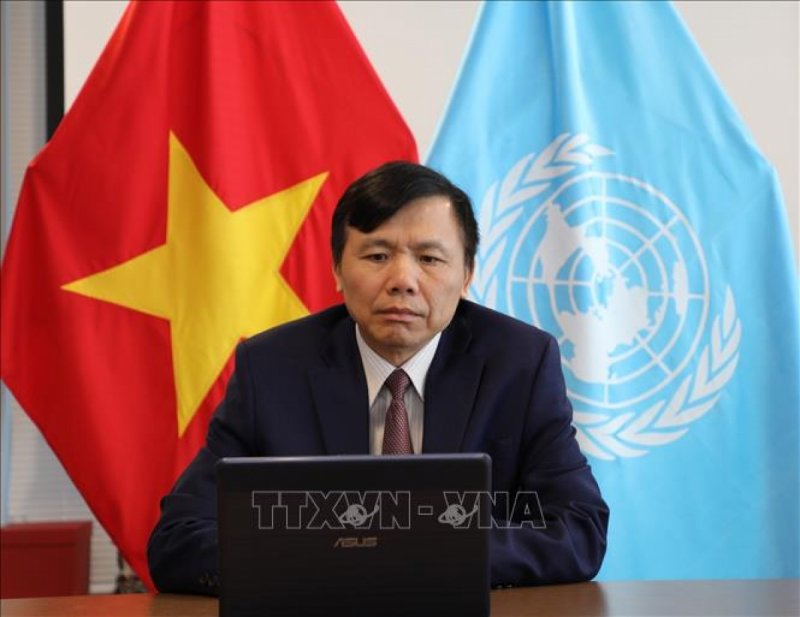 Ambassador Dang Dinh Quy, head of the Vietnam Delegation to the United Nations. (Photo: VNA)
Zahir Tanin, Special Representative of the Secretary-General and Head of the UNMIK, reported on the UNMIK's performance, focusing on promoting confidence building measures between stakeholders, strengthening dialogue and supporting local communities in coping with the impact of the COVID-19 pandemic.
UNSC members acknowledged the UNMIK's performance and expected all parties concerned to step up their efforts for dialogue and seek a long-term, comprehensive solution for peace and stability in the region. Many countries expressed their continued support for the UNMIK's role in Kosovo, but also argued that it is necessary to maintain the agency's activities.
Addressing the event, Vietnamese ambassador Dang Dinh Quy welcomed the UNMIK's role, especially in supporting local communities in responding to the COVID-19 pandemic, but said the implementation of reached agreements between the relevant parties is still limited.
The Ambassador called on the parties to seek comprehensive and sustainable solutions on the basis of international law, the UN Charter and resolutions of the UN Security Council, to promote dialogue and resolve outstanding differences, with a focus on response to the COVID-19 pandemic, in order to ensure the life and development of local communities.
Vietnam is assuming the role of the Presidency of the UN Security Council in April 2021. 
VOV
TAG: