Vietnam hospital recognized as regional training center by International Society of Nephrology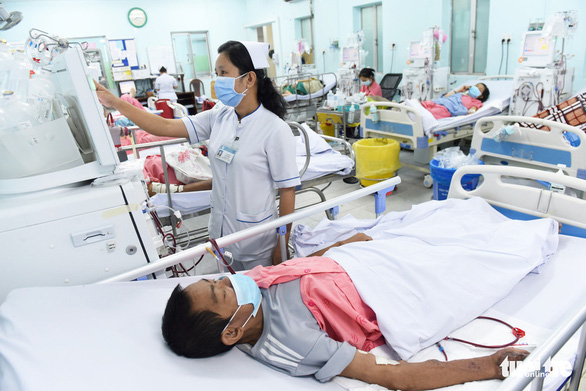 Cho Ray Hospital in Ho Chi Minh City was recently selected by the International Society of Nephrology (ISN) as one of the newly-recognized ISN Regional Training Centers (RTC) for a five-year renewable period.
The official certificate of recognition was issued to Cho Ray Hospital by the Brussels-based association on Monday and is effective from now to 2026.
Two other hospitals in Malaysia and Thailand also joined Cho Ray Hospital as new ISN RTCs.
Currently, 21 medical centers in total have received the ISN RTC status.
These centers were selected by the ISN Core Programs Committee as an institution of excellence in low and middle-income countries to provide training in nephrology, or the study of kidney function, to local doctors and health professionals from nearby low-resource areas through ISN grants.
They will also serve as a hub for ISN kidney care initiatives within an ISN region and facilitate locally-relevant research and advocacy strategies.
In addition, RTCs will provide up to twelve months of training in the nephrology areas of general nephrology, hemodialysis, peritoneal dialysis, transplantation, and pediatric nephrology.
Healthcare centers and medical establishments around the world can apply for recognition as ISN RTCs.
TAG: